Baked Salmon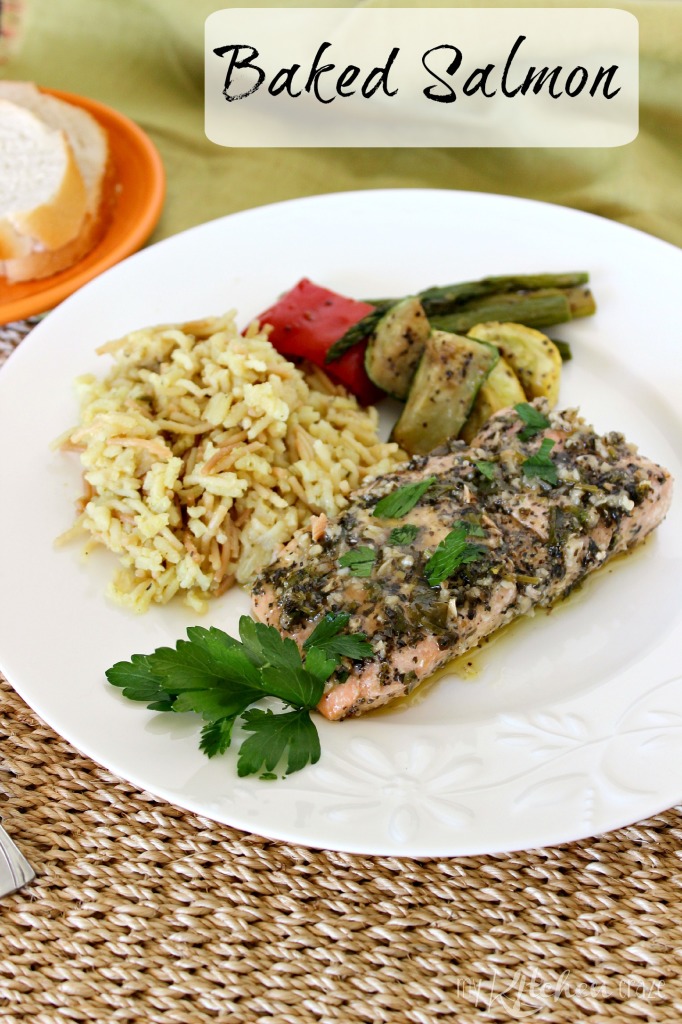 Happy Valentine's Day Everyone!! I hope you all have a wonderful day with some loved ones!! I had an awesome child hood growing up, but I grew up in a house that did not eat seafood and then I married a man who absolutely loves seafood.  So I am trying my hardest to like seafood, but it's a love/hate relationship. I think my hardest thing with seafood is the texture. I am not used to it and am trying to make my self like it. What's that saying, it takes 7 weeks to make or break a habit. Well I am trying to make seafood a habit. Not only because my husband and son love it, but because it is amazingly good for you. My husband is too cute because he gets so excited when I tell him we are having Salmon for dinner.
Another thing about this whole seafood dilemma is that I have only cooked with Salmon and Tilapia. I am scared to venture out and try other fishes. What if I don't like them or what if I totally cook it wrong. Do you guys have a suggestion or helpful hints? I'd love to hear about them!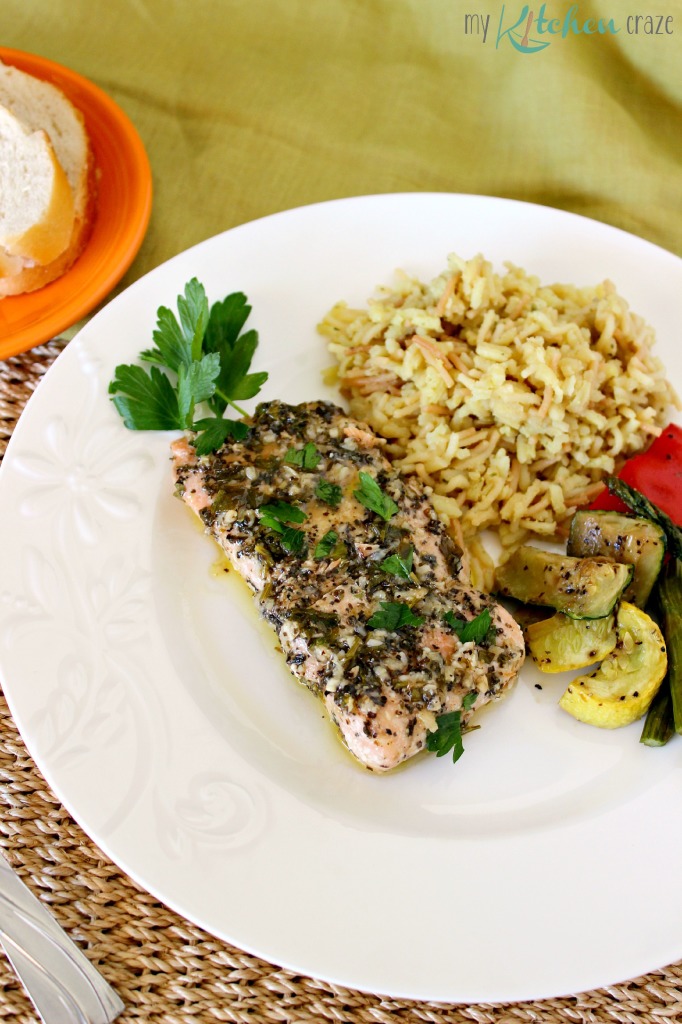 Cooking and trying new things with Chicken and Meats are easy for me because I always cook with those, but trying something that I not only don't eat, but also have never tried is a bit intimidating for me. So this is where Salmon comes in. This is the first recipe that I EVER tried cooking (aren't you proud of me) and I have to say it was very successful in our house. Of course my husband was beside himself with joy because I actually liked it!! YAY!
We normally have dinner with my parents once a week. Most of the time we go out to dinner, but this week when I made the comment to my mom that I was making Salmon, she asked if they could come over for dinner. Now remember my very first sentence of this blog. My mom does NOT like anything to do with fish. She doesn't even like Cesar salad because it is to fishy for her.. I know she is cute huh? So I was a little taken back when she actually wanted to come have dinner with us. She told me that she would try it because I did. I am extremely proud of her because this is not something she normally does. And guess what she said after eating it? "It's not that bad." For a mom that DOES NOT like seafood, that remark is a compliment to the Chef… And that's Me!! Yippee!!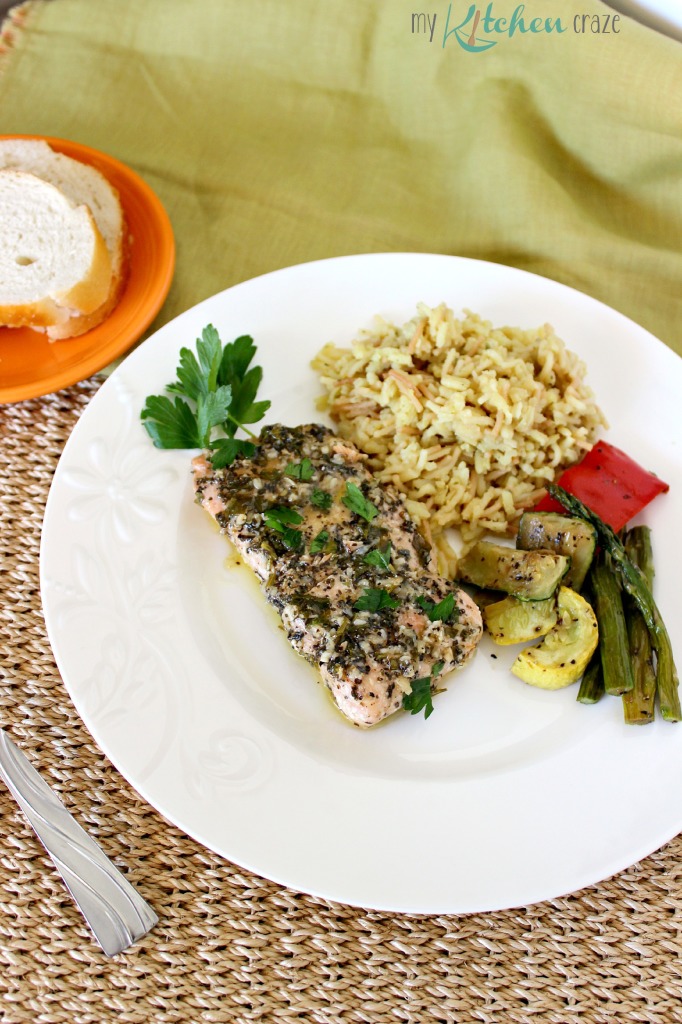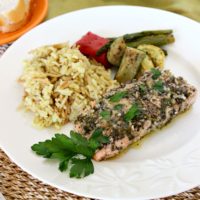 Get the Recipe:
Baked Salmon
Ingredients
2

6 ounce Salmon Filets

3

cloves

garlic

,

minced

5

tablespoon

olive oil

1

teaspoon

dried basil

1

teaspoon

salt

1

teaspoon

black pepper

1

tablespoon

lemon juice

1

tablespoon

fresh parsley
Instructions
In a medium bowl, prepare marinade by mixing garlic, olive oil, basil, salt, pepper, lemon juice and parsley. Place salmon fillets in a foil lined glass baking dish, and cover with marinate. Cover the glass dish with foil and marinate in the refrigerator about 1 hour, turning occasionally.

Preheat oven to 375 degrees

Place sealed salmon in the oven, and bake 35 to 45 minutes, until easily flaked with a fork.