A delicious and refreshing salad will make your main dish taste even better. Enjoy this delicious Avocado Salad as a side dish, appetizer or main dish. It's packed with amazing flavor and I know you're going to love it!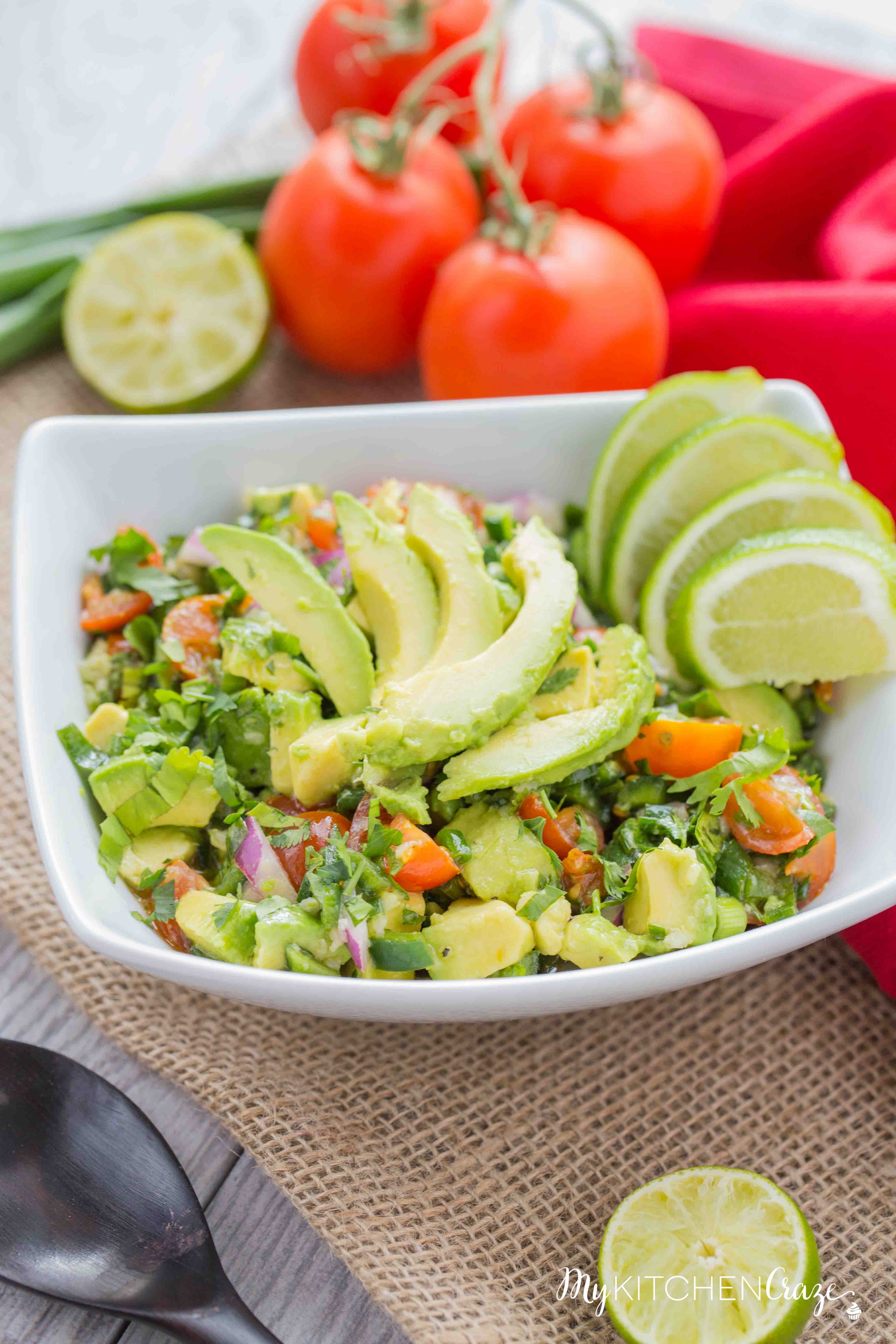 Since I've started this blog, I've noticed that I don't share a lot of salad recipes. I'm kinda of weird when it comes to a salad. I normally only eat them if we go out to dinner. I don't know why, but I just like them better at a restaurant. I try all the time to make them at home, but they always taste so, so to me.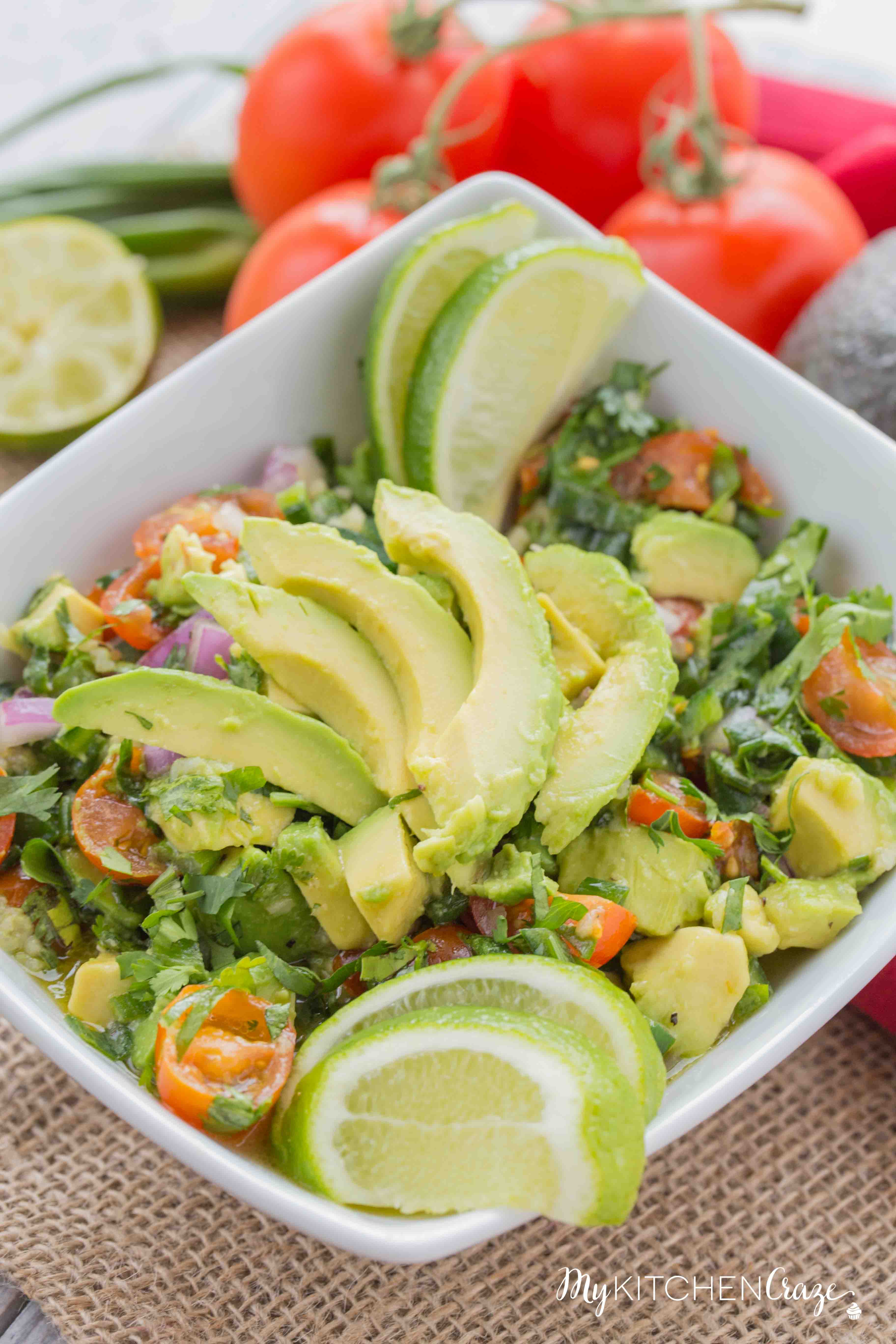 Lately, Sean and I've been obsessed with avocados. Seriously obsessed! Like we eat them every day for breakfast and dinner. Have you ever had avocado toast with an over medium egg? Oh my goodness it's so good and I urge… okay beg you to try it. It is that good!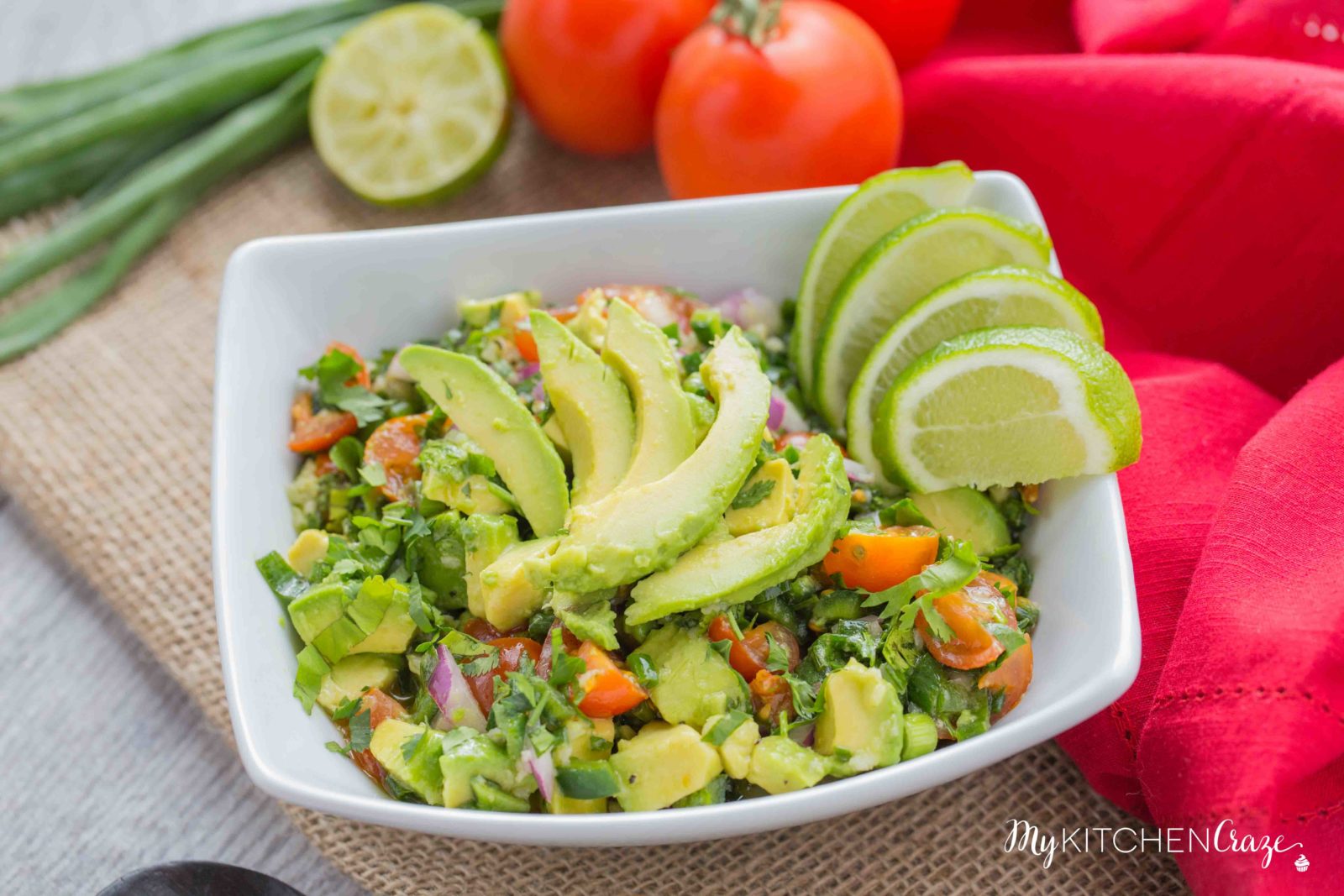 Last week Sean and I had 10 avocados on hand and we didn't want to make guacamole, so we came up with this yummy salad. It turned out so good that I knew I had to share it with you all.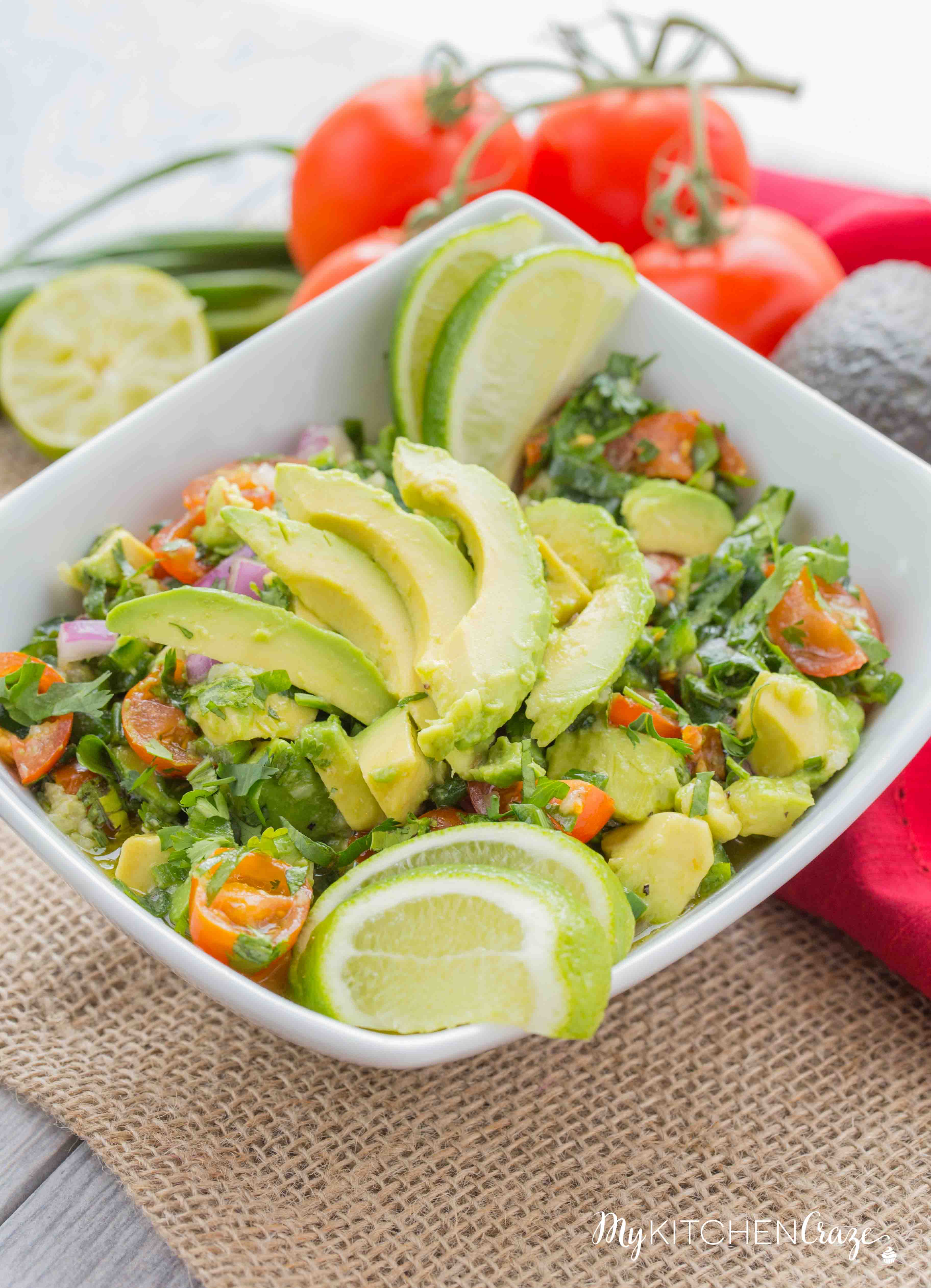 This salad can be the perfect side dish or the main dish (I'd just add some chicken pieces for the main entrée part). It depends on how you'd like it. Either way, you're going to love it. Since Sean is a huge side dish person we decided to eat it with some grilled salmon. Sean's a three dish type of guy. He likes a main dish, starch and vegetables type of person. He loves avocados, so I knew when we made this he would love having it with our dinners.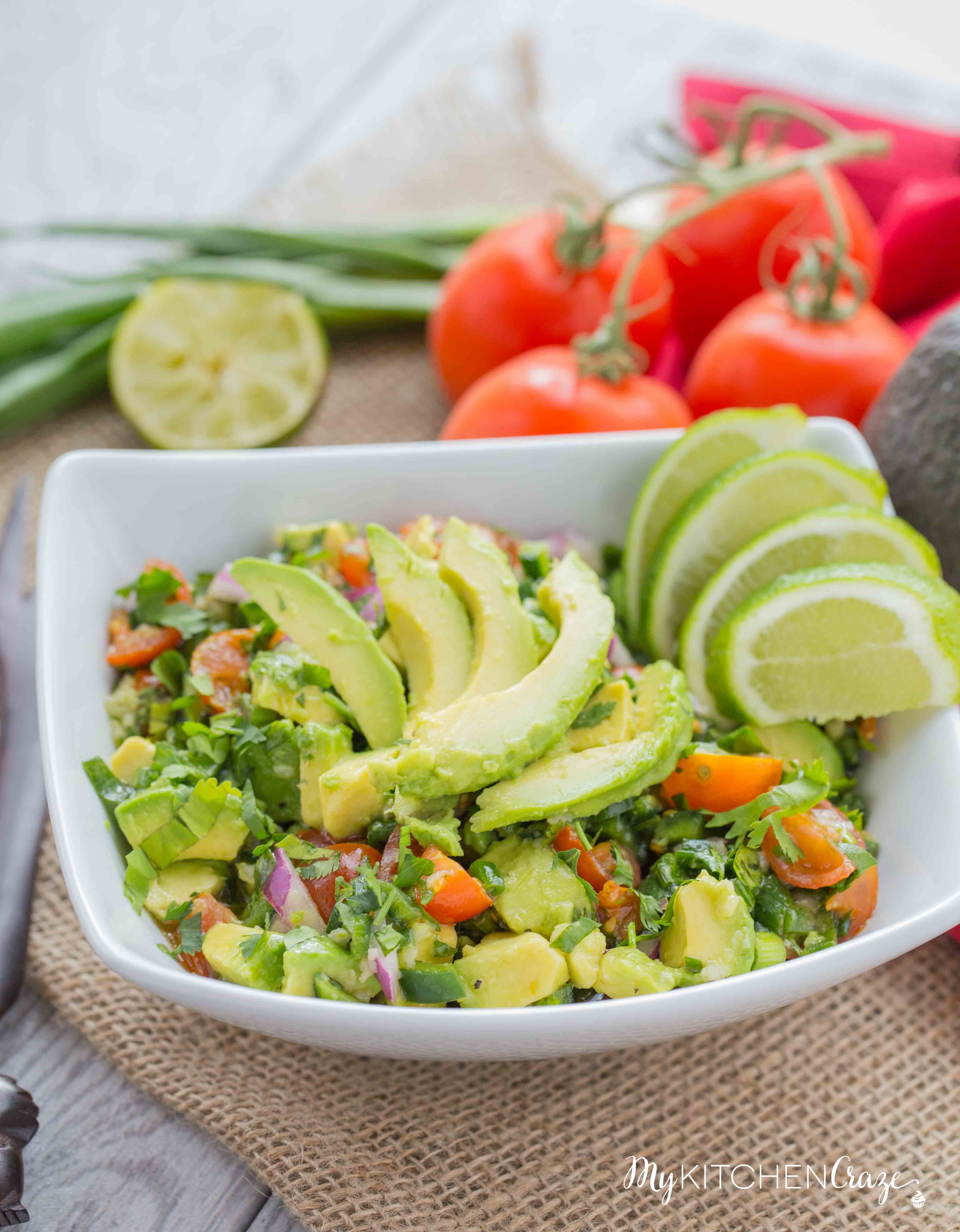 This salad is perfect because it takes minutes to throw together. Plus it tasted amazing! I think the next time I make this salad I'll try adding some corn or maybe black beans. It's so versatile that you can add or take away thing. Next time you need something as a side or just want a tasty salad, give this Avocado  Salad a try!
Servings: 4 -6
Avocado Salad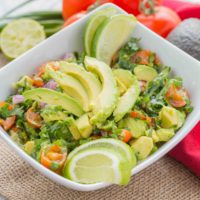 Print
Ingredients
15 grape tomatoes, cut into quarters
1/2 teaspoon salt and pepper
4 green onions, chopped
2 garlic cloves, minced
1/4 cup fresh lime juice
1/4 cup olive oil
1/2 small red onion, diced
1/2 poblano chile, seeded and diced
1/4 cup cilantro, chopped
2 ripe avocados, pitted, skinned and cut into cubes
Instructions
Add all ingredients to a small bowl.

Mix to combine all flavors.

Serve immediately and enjoy!