Making homemade granola at home is simple and tastes so much better than store bought. This Cherry Coconut Granola has incredible flavor and taste great with yogurt or milk. Give it a try. You'll be happy you did!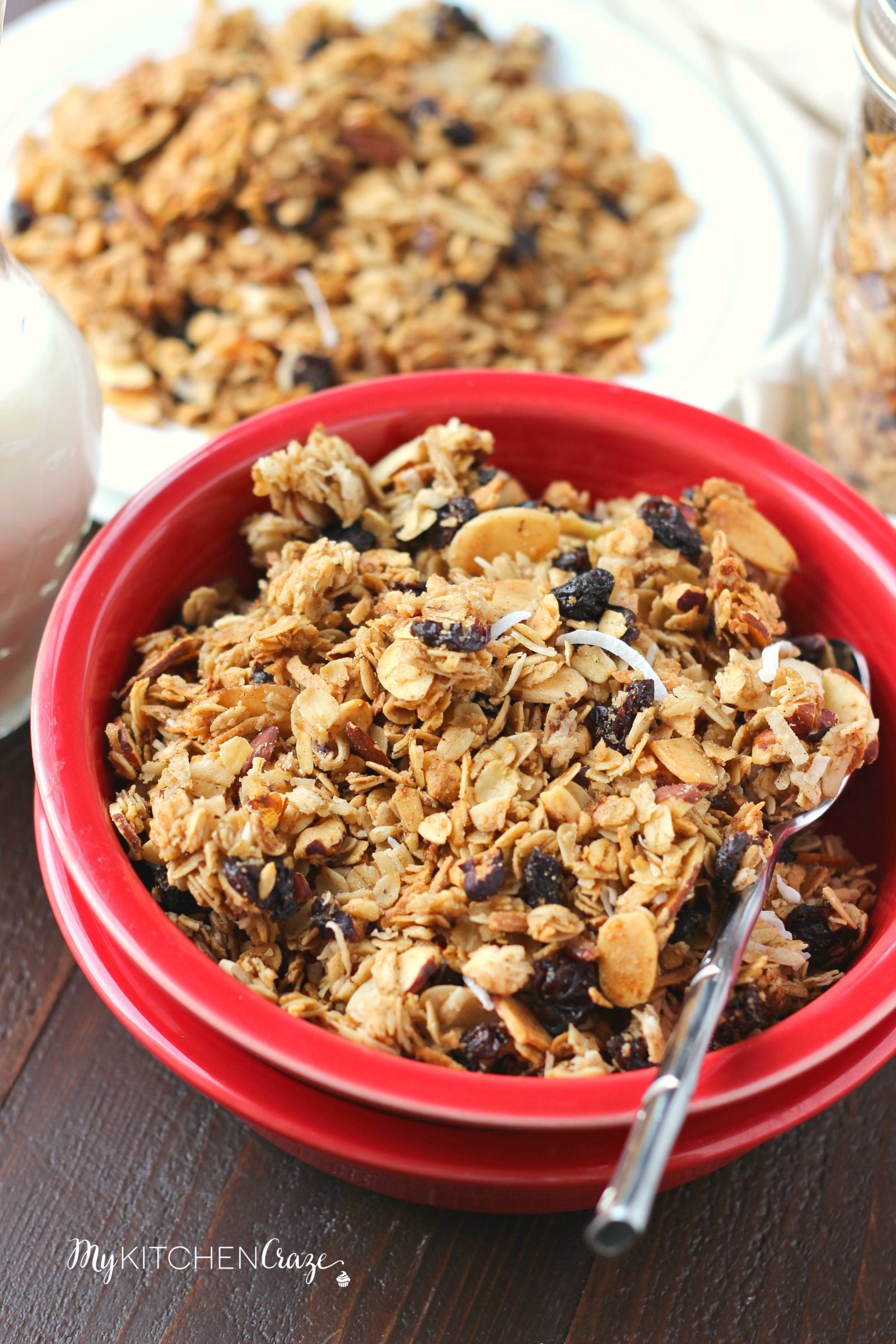 Let's talk about New Year's resolutions. Do you write down some things you'd like to change or make better in the New Year? Do you make realistic goals for yourself or do you do things that are so crazy out of reach that by mid January you're back to your old ways?
For me I make unrealistic goals and I almost never stick with them. Why is that? Because I have no will power what so ever. Also if you tell me I can have or do something, it makes me want it that much more. So I've come to realize that New Year's resolutions are just not my thing.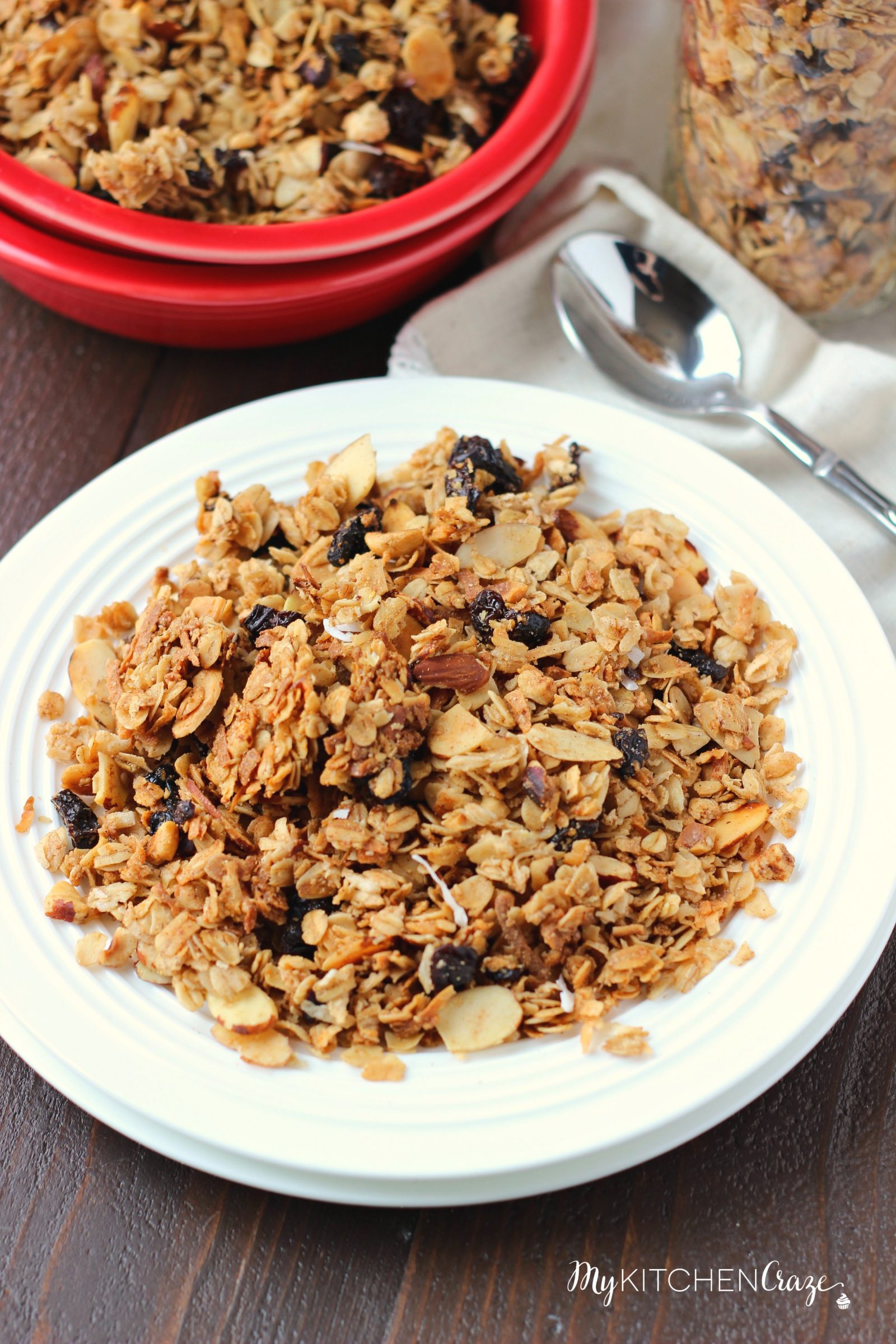 But I do really want to change my old habits. I feel like I need to trick my mind and start using a different name than New Year's resolutions. Maybe something like 2016 new habits. Dorky huh?
Whatever name I call it, I do have somethings I'd like to change. One major issue is I need to start cooking dinners more. Being a food blogger doesn't always mean you have food on your table 24/7. It means that you get tired of being in the kitchen all day cooking and trying to create new recipes and by the time the kids and hubby are home, you can't stand in the kitchen one more second. Plus we just love eating out. 🙂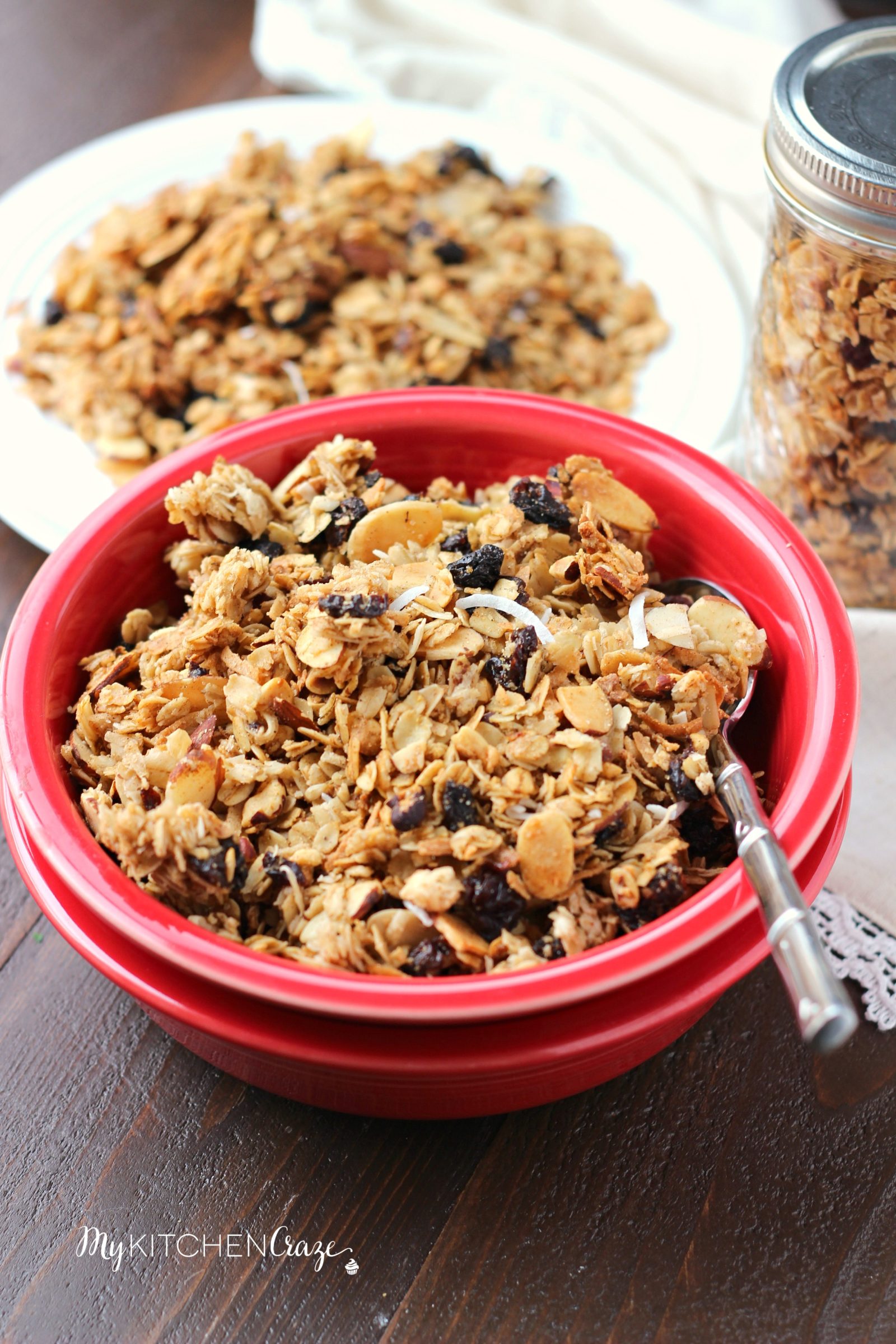 Second issue is to get my tummy back in control. I know I don't talk about it a ton, but I struggle with IBD. If you don't know what that is, it's Inflammatory Bowl Disease. There are two types of IBD and I have Ulcerative Colitis. I won't get into much detail, but basically my large intestines became inflamed and it cause a whole world of problems that are not fun.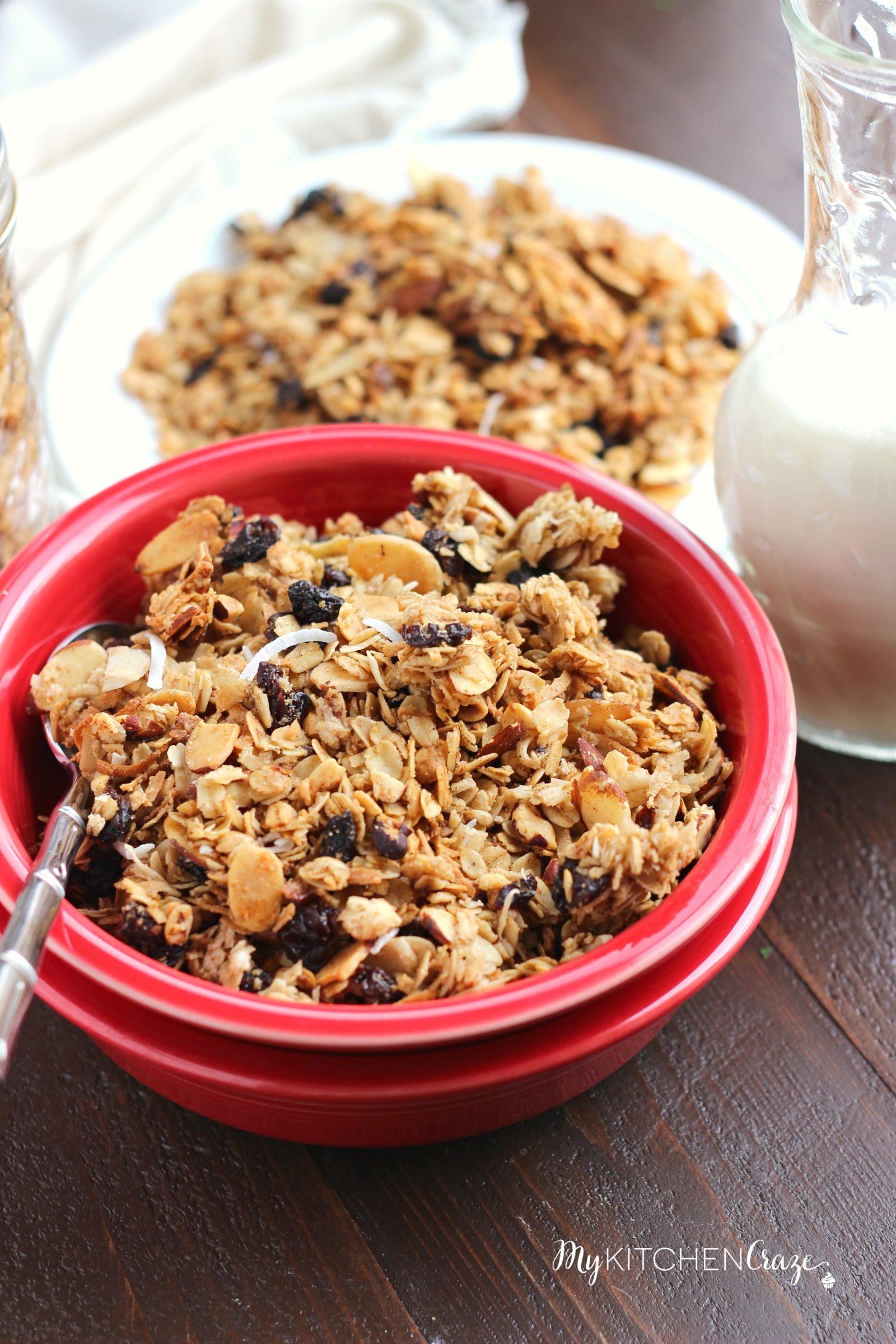 That's where this granola comes into play. Yogurt and granola help with lining my tummy with good bacteria, which makes my stomach not so upset, which than makes me one happy girl. This granola is super easy to make and tastes so delicious! I try to eat yogurt and granola for breakfast or as a snack every day. I've even poured milk over the granola and eat it as a bowl of cereal. Yum!
The key to getting the big chunks of granola is to bake it and don't touch it. It you notice it starts to brown too much, then lower the oven rack or even lightly cover with foil. Once it's done cooking leave it alone until it's completely cooled. Then you can break it into big chunks. Store it in an airtight container and it will keep for up to two weeks.
Another plus about this granola is you can customize it your liking however you want. You could add raisins, pecans or some mini chocolate chips to give it more of a sweet flavor. Mmmm, I think I might need to try that next time. Hehe. I really hope you all love this granola as much as I do and here's to keeping our 2016 resolutions and becoming a better you!
Cherry Coconut Granola
Author:
Prep time:
Cook time:
Total time:
Serves: roughly 10 cups
Ingredients
4 cups old-fashioned oats
2 cups sweetened, shredded coconut
1 cup sliced almonds
3/4 cup hazelnuts
1/2 teaspoon nutmeg
2 teaspoons cinnamon
1/4 cup brown sugar, packed
1/2 cup vegetable oil
1/2 cup honey
1 1/2 cups dried cherries, chopped
Instructions
<span class="mceItemHidden" data-mce-bogus="1″><span></span>Preheat oven to 350 degrees F.</span>
Using a large bowl, toss oats, coconut, almonds, hazelnuts, nutmeg, cinnamon and brown sugar together, until well combined.
Pour the vegetable oil and honey over mixture and stir to coat all of the oats. Once everything is coated and combined, stir in chopped dried cherries.
Pour everything onto a sheet pan/cookie sheet.
Bake 25-30, or until nicely golden brown.
Remove from oven and allow to cool completely before breaking into pieces.
Store in an airtight container until ready to eat.
Enjoy!

Here are some more healthy breakfast ideas: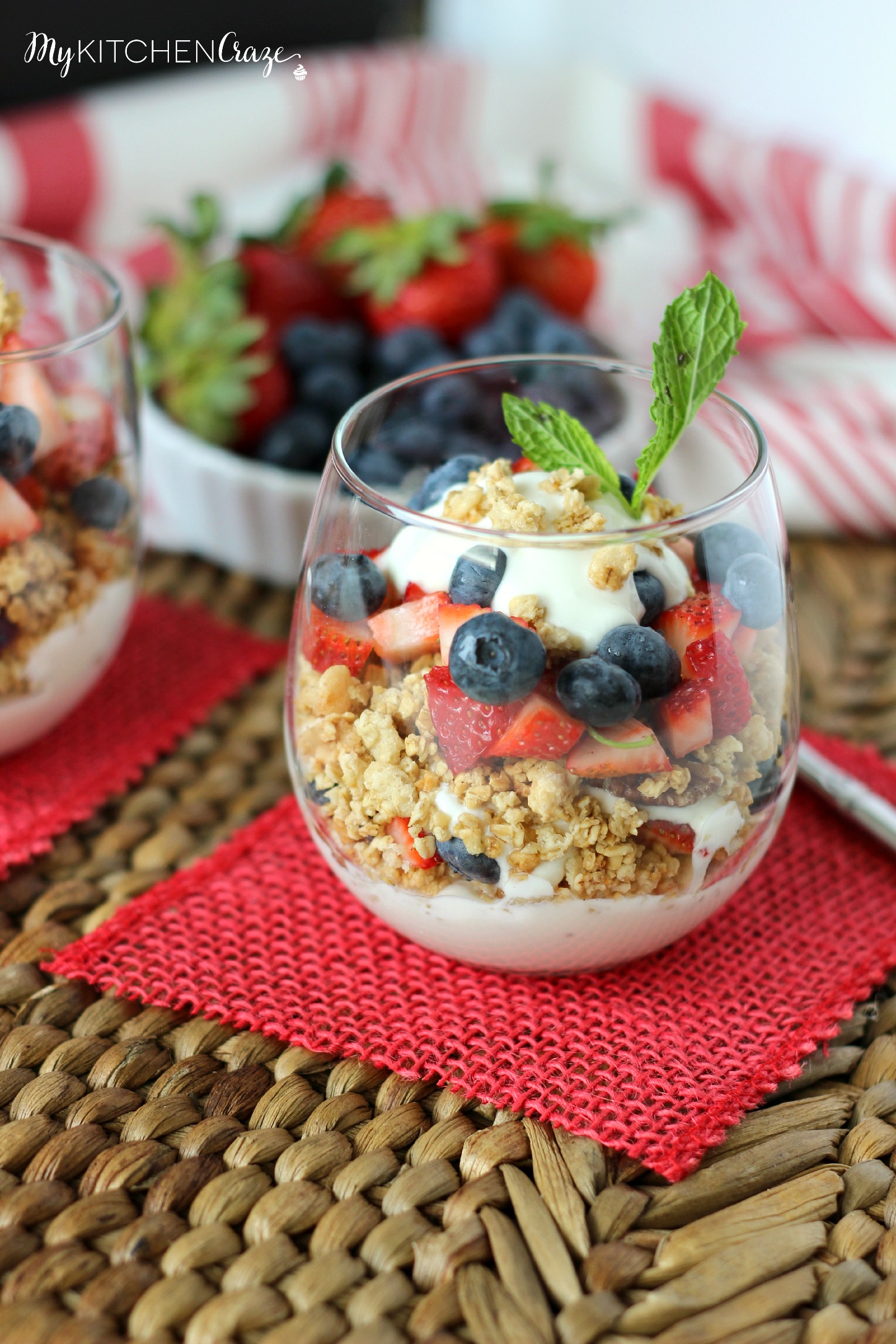 Berry Fruit and Yogurt Granola Parfait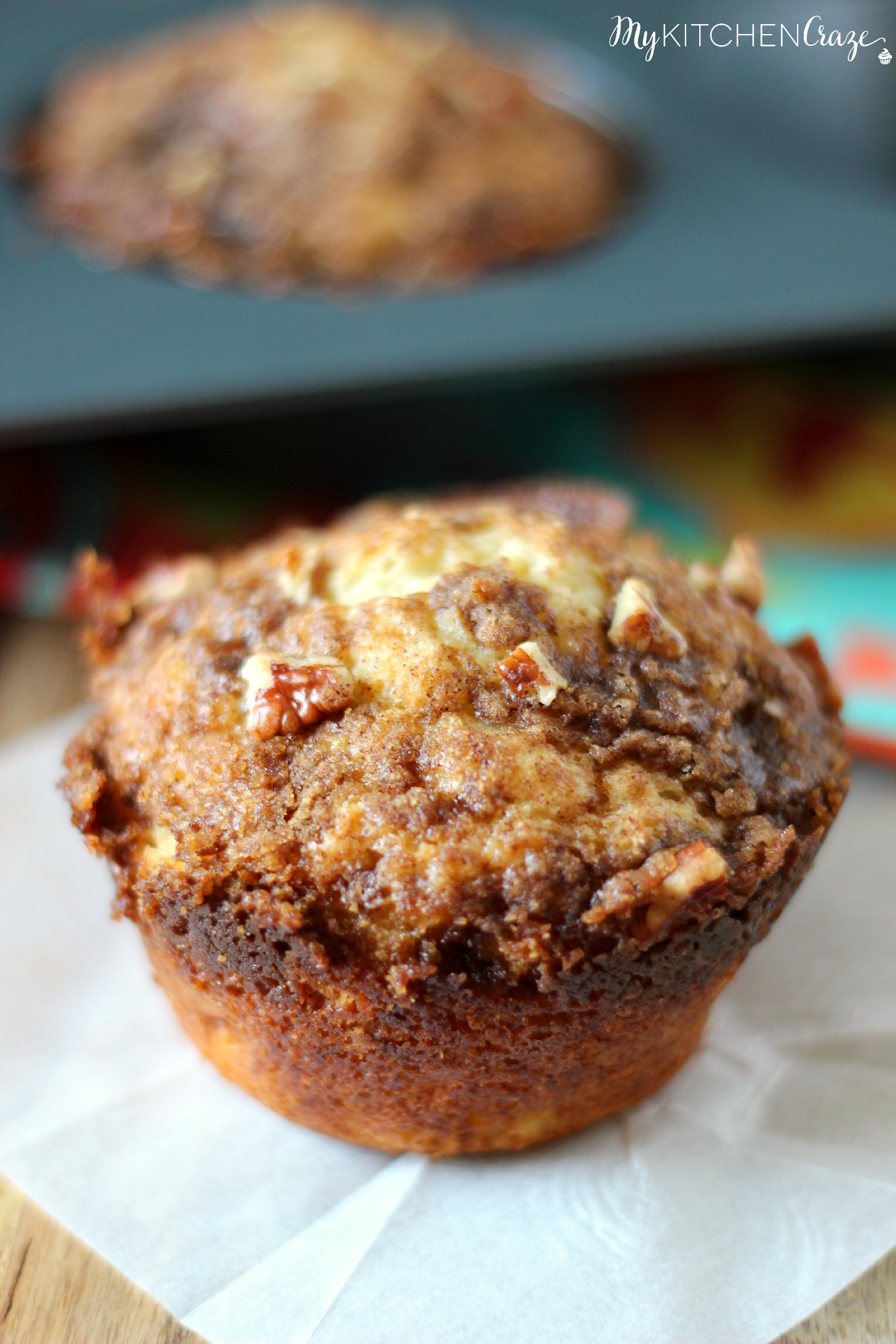 Banana Bread Crumb Muffins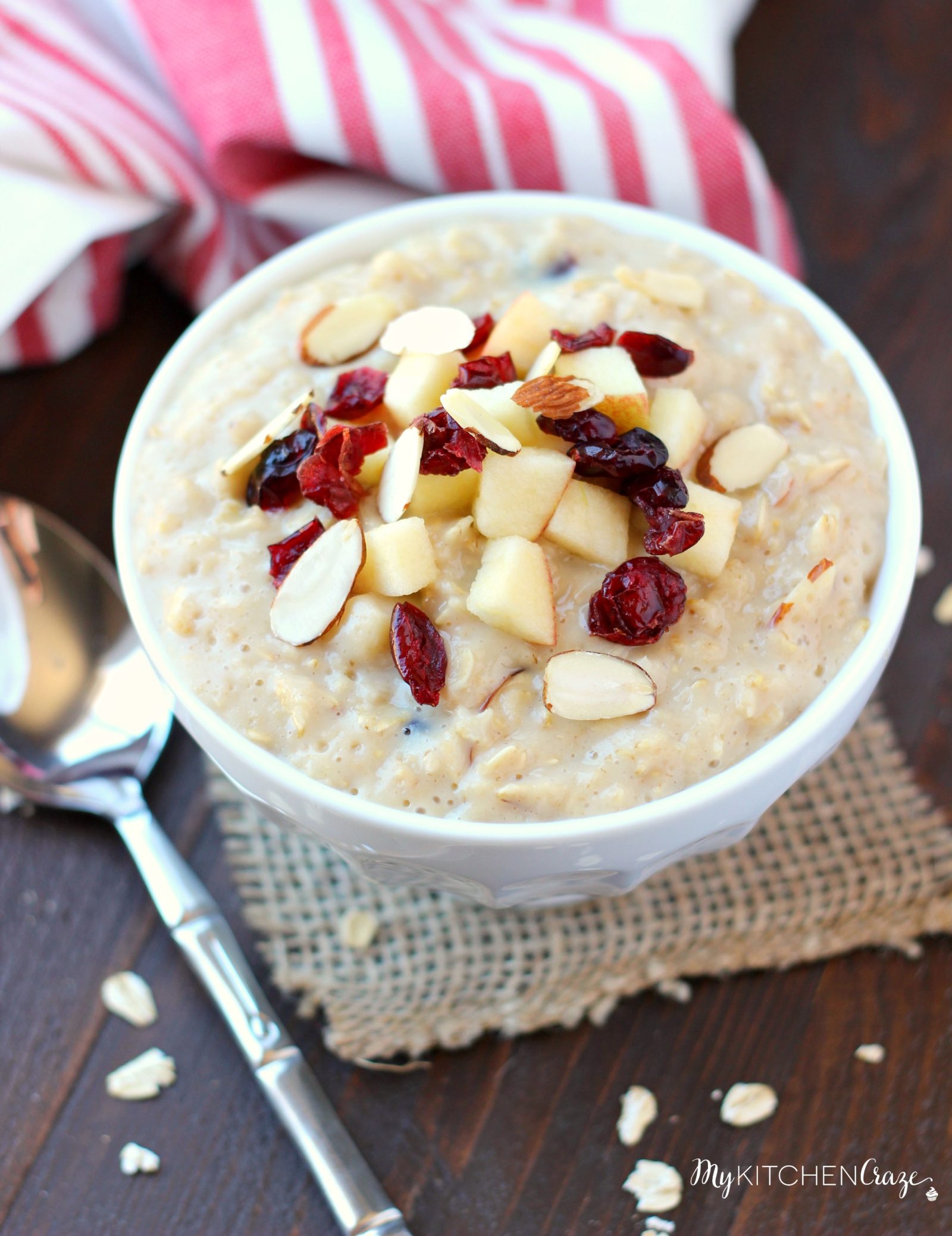 Cranberry Apple Oatmeal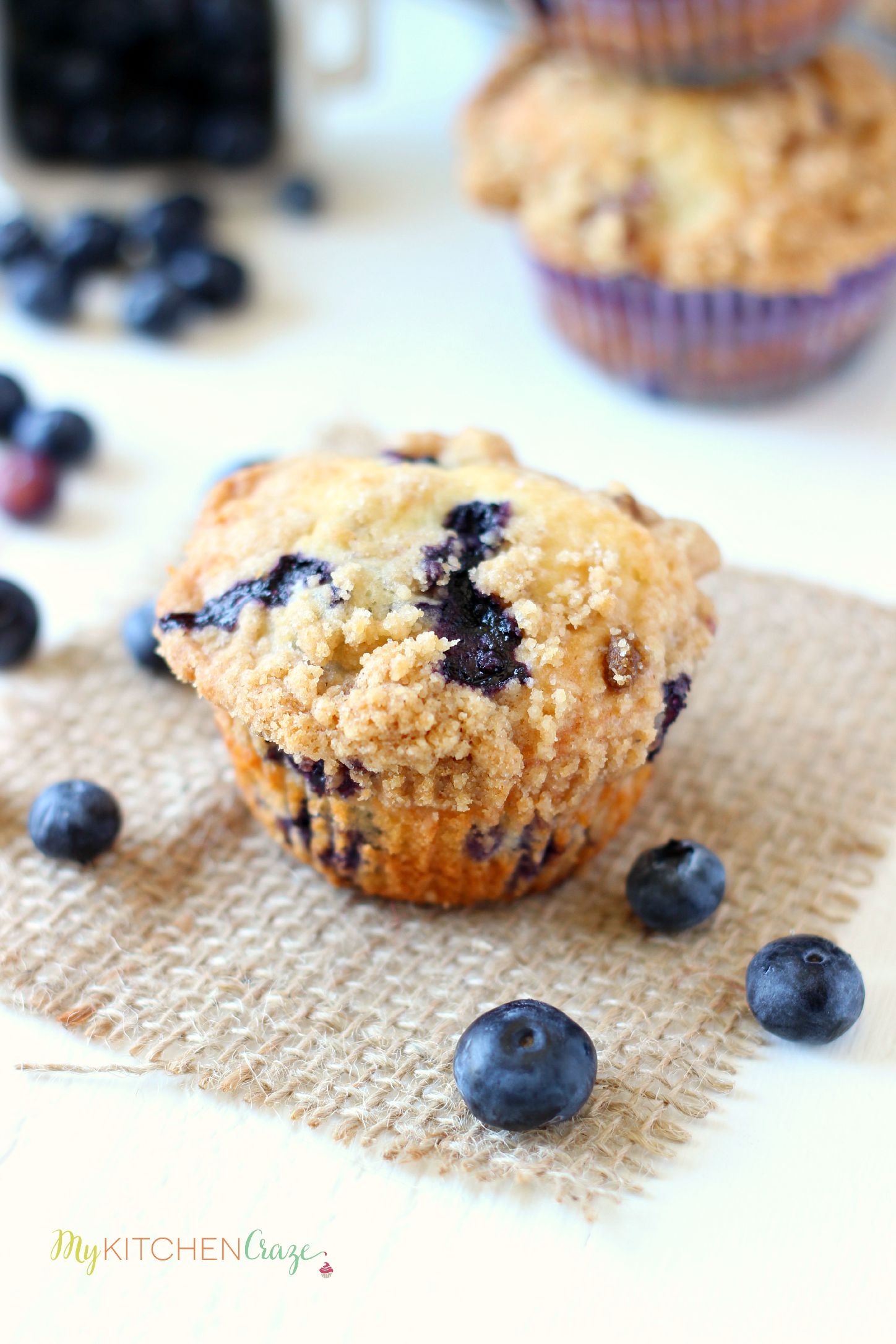 Blueberry Crumb Muffins 
Here are some great granola recipes from my food blogger friends:
Chocolate Banana Granola by Bakerita
Apple Pie Granola by Pumpkin 'N Spice
4-Ingredient Peanut Butter Granola by Kristine's Kitchen
Peach and Cinnamon Pecan Granola by Maebells