Raspberry Blondies are a delicious bar recipe that's easy to whip up and tastes delicious! Simple and tasty is the way to go!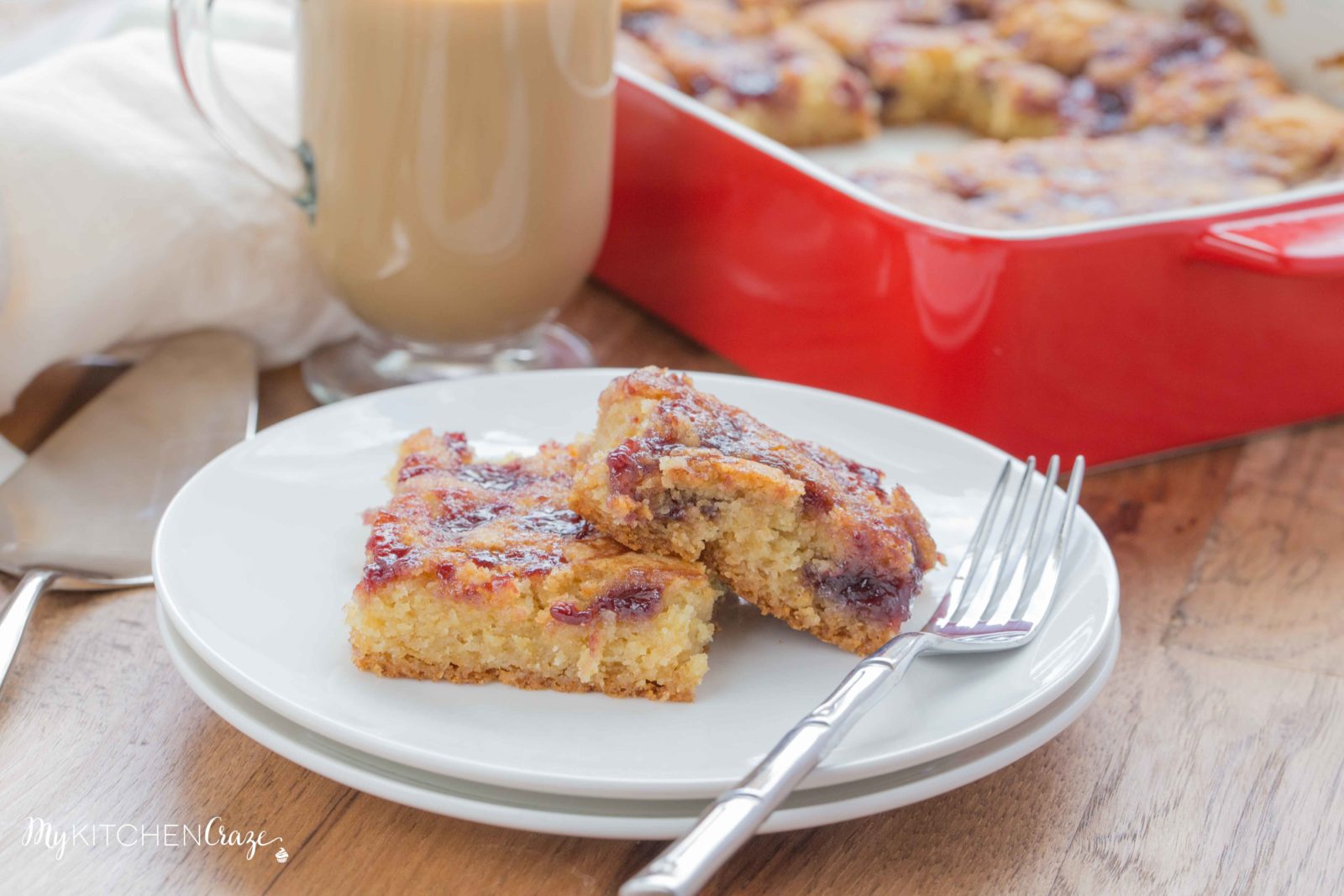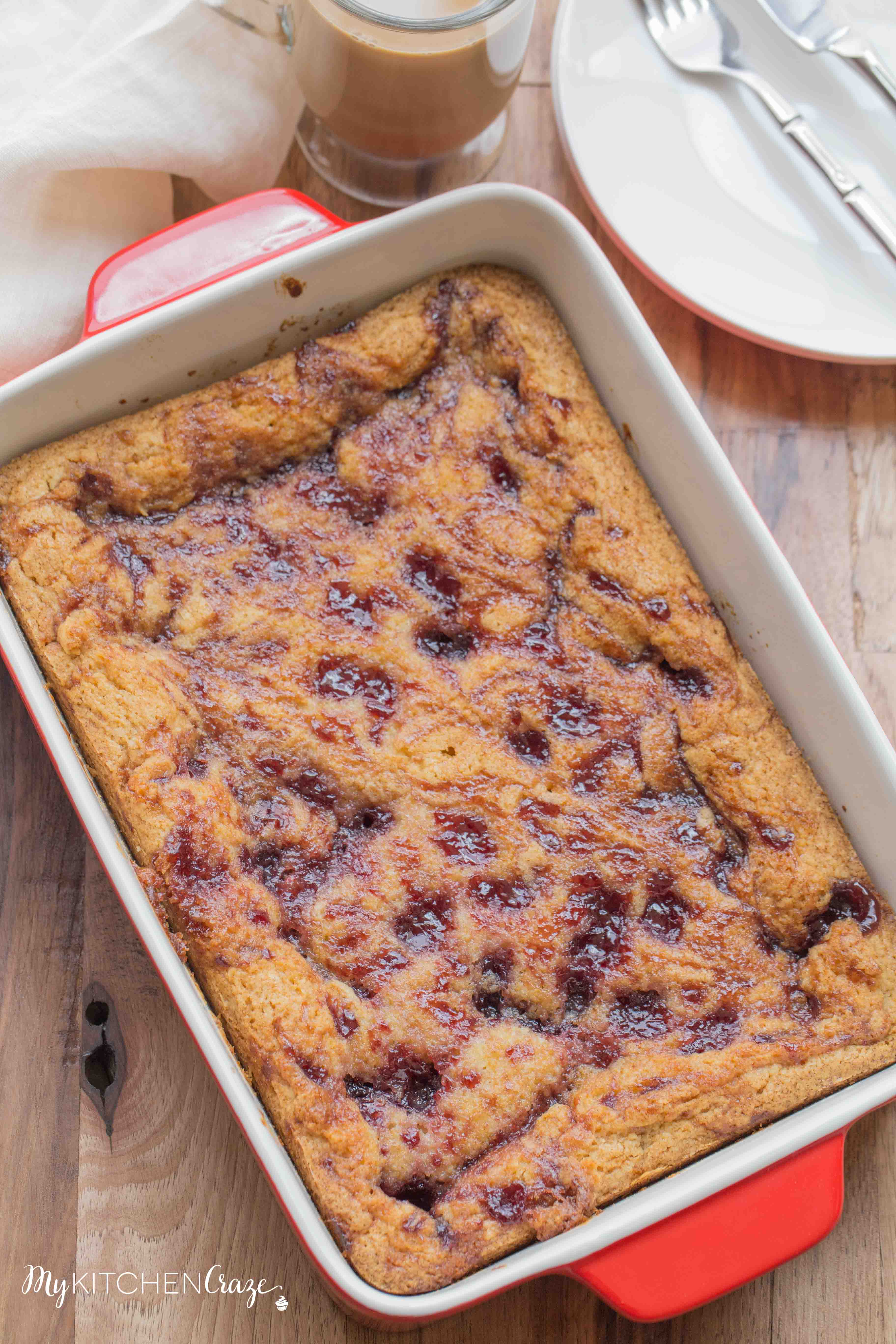 Father's Day is fast approaching. Can you believe it? I wanted to share one of my favorite desserts with you all, so you can make it for your special dad. I know my dad loves this recipe, so yours has to too!
When ever I make these blondies I always think of my dad. My dad's the type of person that'll eat almost anything. He isn't really picky about sweets. I have noticed over the years he'll eat pretty much any type of dessert but he's more of a brownie/bars/blondie kinda of guy.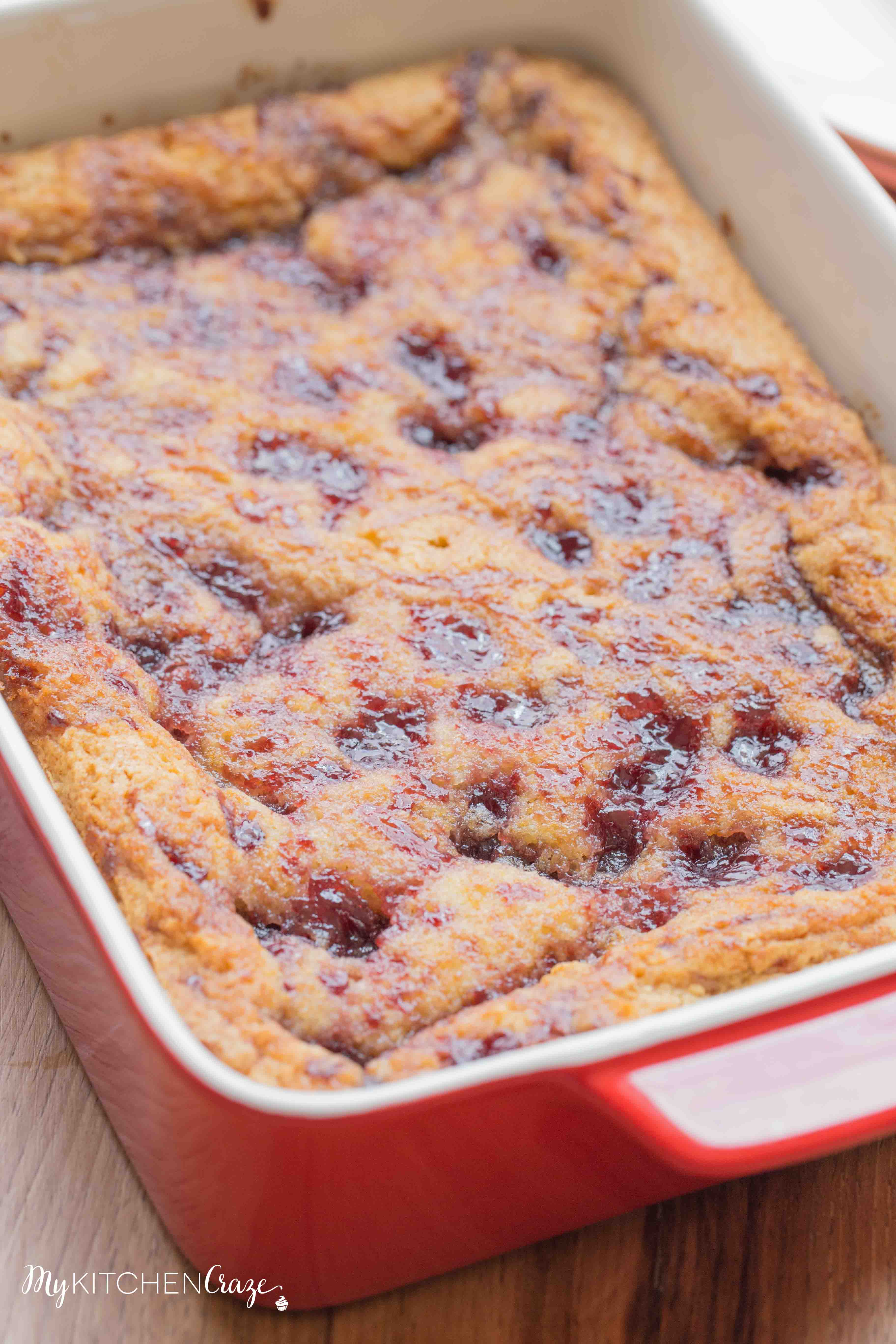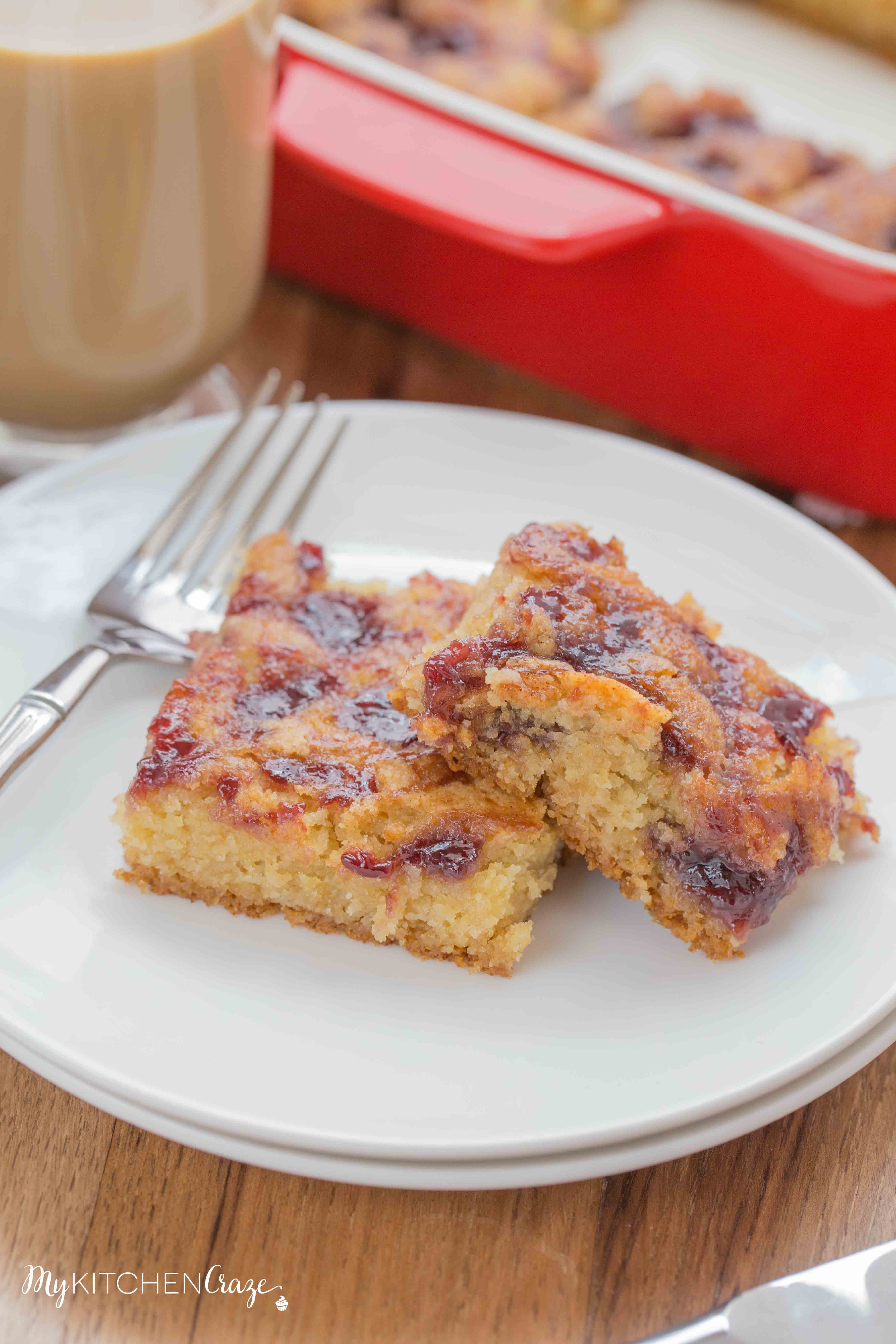 When I made this recipe years ago, I'd never made a bar recipe. I was sure missing out. But I jumped on that bar bandwagon and haven't left since. Over the years I've made these, these and these. So many bars. Yum!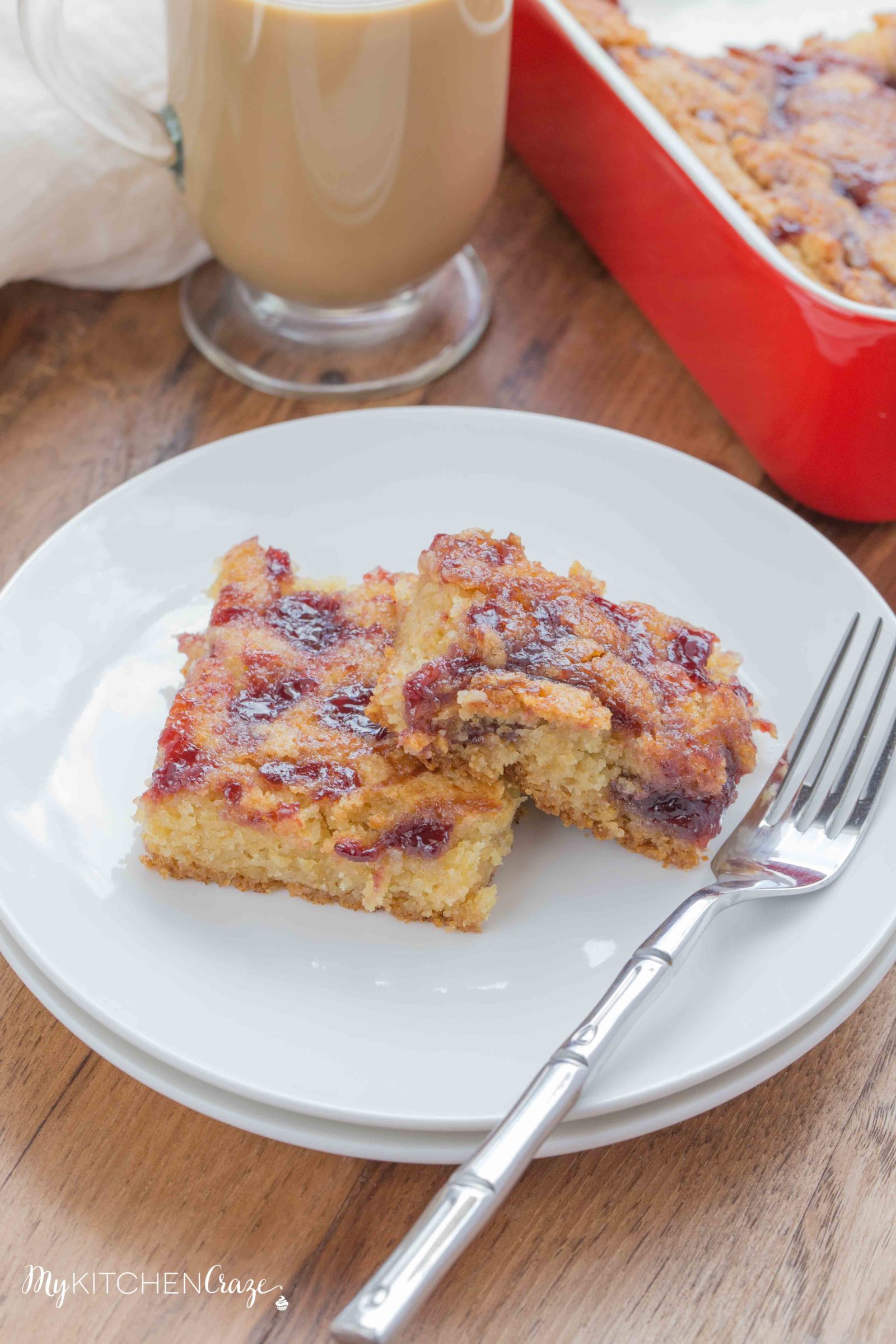 If you're short on time then you need to make these Raspberry Blondies. They literally take no time at all to throw together and in my opinion are fool proof. Give them a try and I promise you will not be disappointed. Oh another great thing about these blondies that I almost forgot to tell you (my bad, sorry), is that you can change them up when ever you want.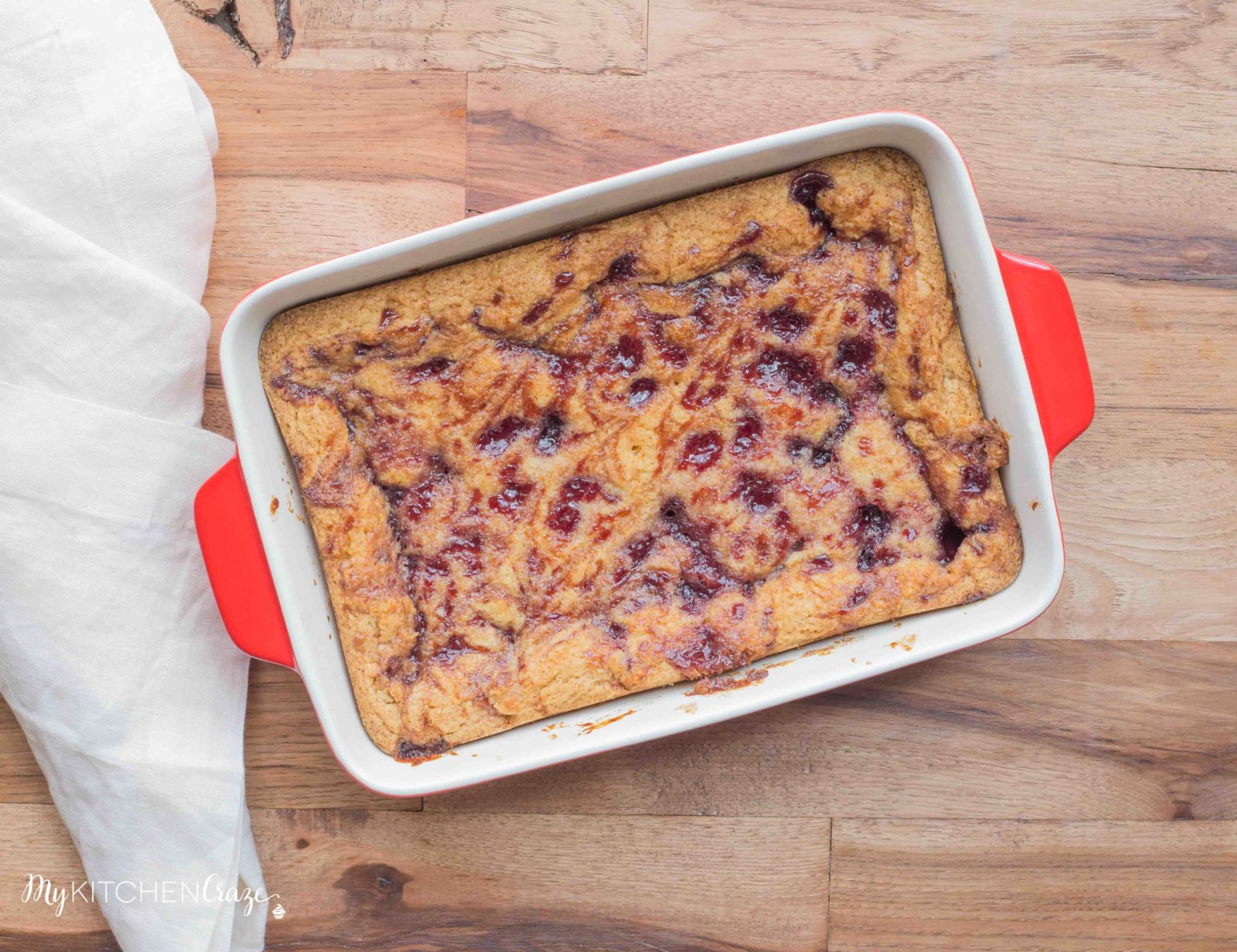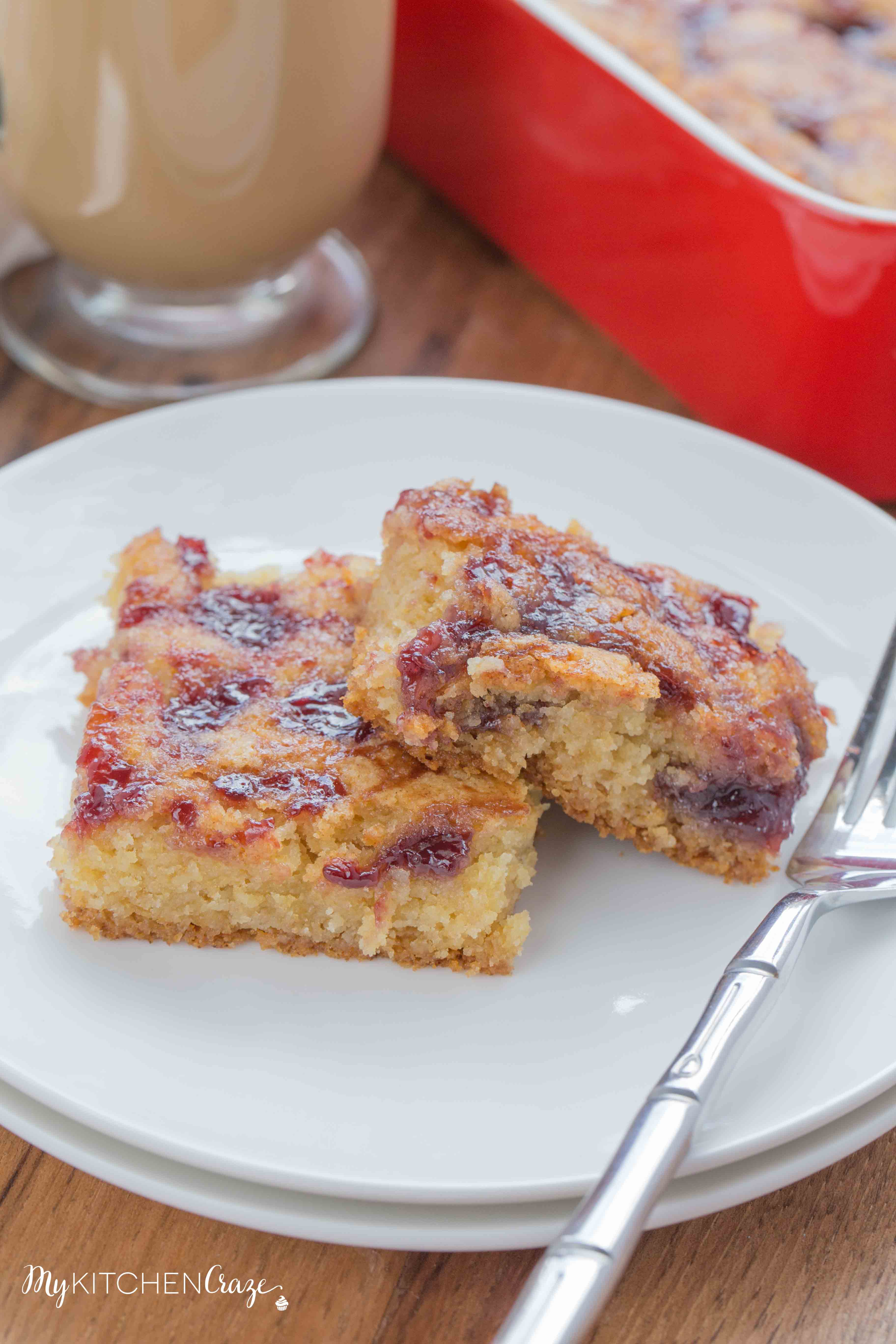 Since the raspberry part is jam, you could use whatever jam you'd like. For example: grape, strawberry, mango and blackberry…The list goes on and on. Good Luck and enjoy! Hope you all have a wonderful day with your dad's. If you're a father I hope you get spoiled and enjoy your special day. 🙂
Raspberry Blondies
Author:
Prep time:
Cook time:
Total time:
Serves: 12 squares
Ingredients
2 cups all-purpose flour
2 teaspoons baking powder
1/2 teaspoon salt
1 cup unsalted butter, melted
1 1/2 cups granulated sugar
2 eggs
2 teaspoon vanilla
1/2 cup seedless raspberry jam
Instructions
Preheat oven to 350 degrees F. Grease an 9×13 baking pan with cooking spray.
Combine flour, baking powder and salt in a medium bowl.
Add sugar and melted butter to a medium bowl. Stir until butter is dissolved.
Whisk in the eggs and vanilla.
Stir in the flour mixture until just incorporated.
Spread the batter mixture into the prepared pan.
Place raspberry jam over batter mixture. Swirl the jam through the batter with a knife or spoon to create a marbled effect.
Bake for 25-35 minutes or until toothpick inserted in center comes out clean.
Let cool for 10-20 minutes then cut into small squares.
Serve and enjoy!