Cinnamon Brown Sugar Bars
Cinnamon Brown Sugar Bars are a moist delicious bar, topped with a cinnamon sugar topping. These bars are such a big hit in my house that I have to hide a few or I won't get any to myself. Add a dollop of vanilla ice cream or make a cup of coffee and you'll be in heaven!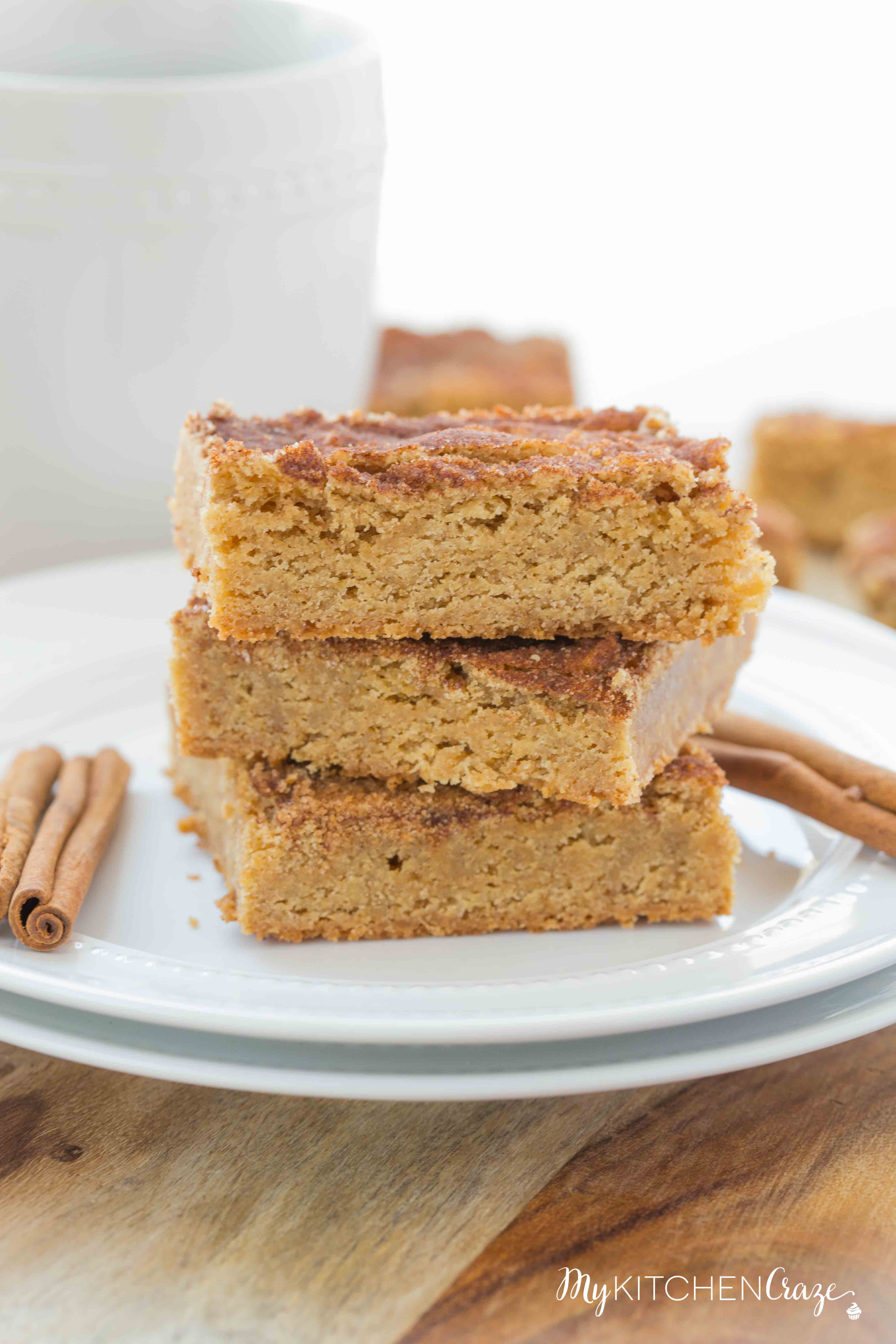 It's no secret around here that I'm really obsessed with bar recipes. They're in fact my favorite form of dessert. I love how easy they are to throw together and for the most part  bars are always fail proof. I also love that there is no mess when eating them. Maybe a few crumbs, but those are easy to clean up. 🙂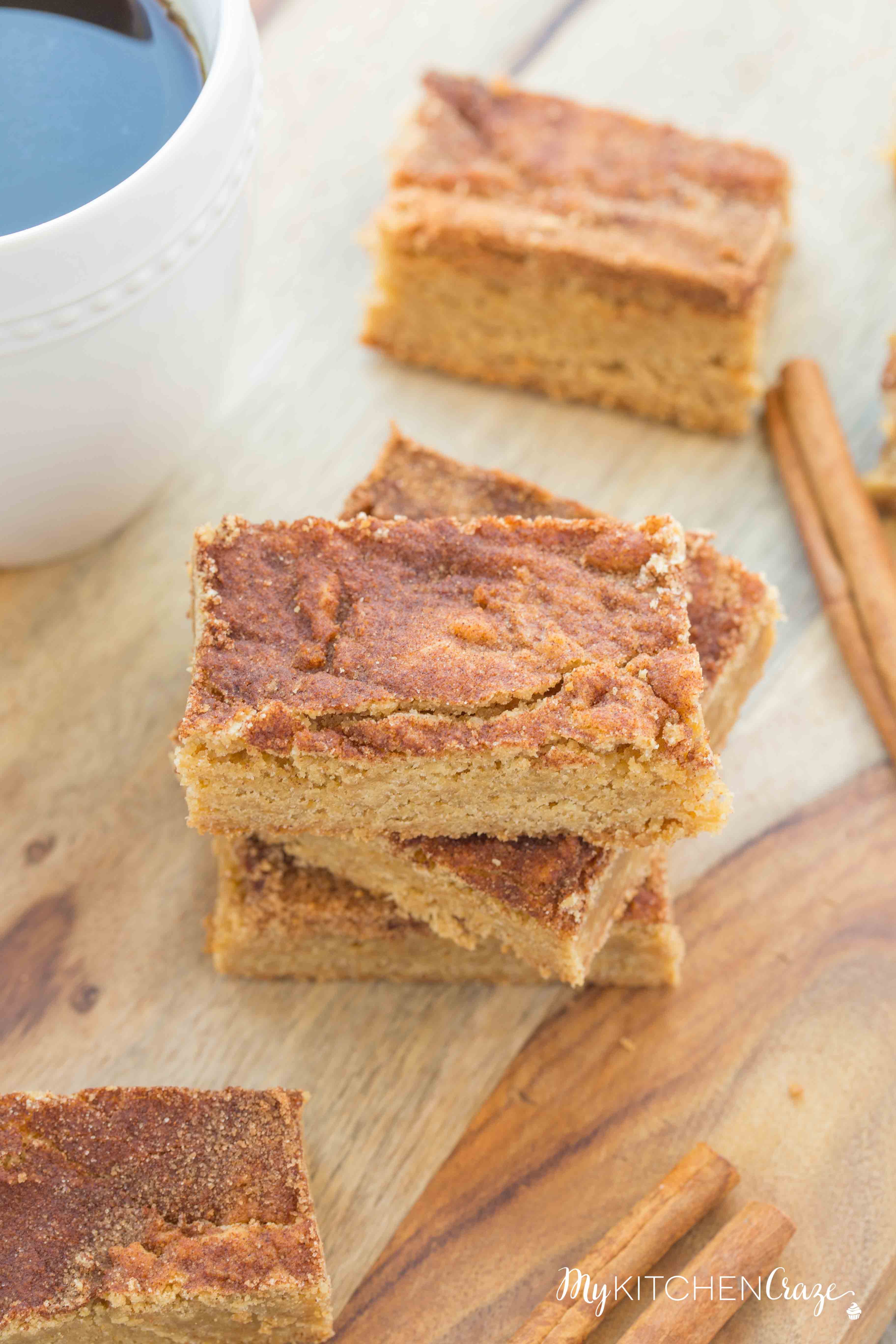 I have all sorts of
bar recipes
you can check out, but before you do you, need to make this recipe. These bars are the perfect combination of brown sugar and cinnamon. They remind me of a snickerdoodle cookie, but better! When I made them the kids and hubby were out of the house and I couldn't help myself. I grabbed a huge slice, some vanilla ice cream and a cup of coffee. And I went to town. They were phenomenal!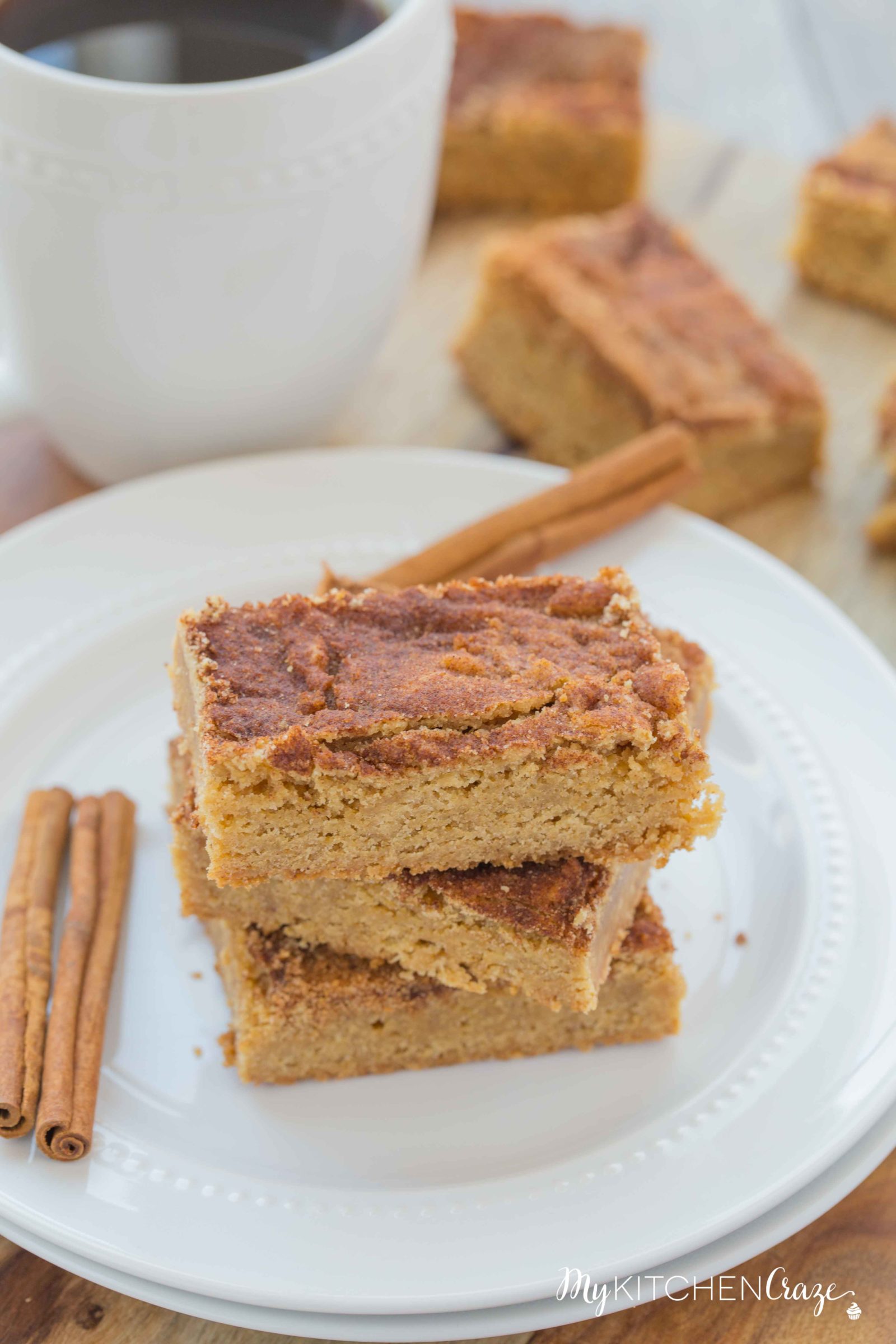 I never told them that I sat and had dessert before lunch and dinner. They would have wanted a piece and I wasn't sure I wanted to share yet. I get into big trouble with bars. I like them so much that I can eat them all day every day. They can be snacks or dessert. I don't care as long as I can snack and eat. Most of the time I make any sort of bars, I have to get them out of the house asap because before you know it, I've eaten 5 slices. It really is a bad habit.
As you can tell I'm a huge sweet tooth girl. It's pretty bad, so when ever I make desserts I drop them off to my hubby's work or I make sure to take them to the next door neighbors. That way I won't sit around eating all day. Food blogging's a tough job, but someone has to do it, hehe.
I highly suggest the next time you're in the mood for some bars or dessert, that you make these Cinnamon Brown Sugar Bars. They won't last very long, so make sure to grab or hide a few slice for yourself.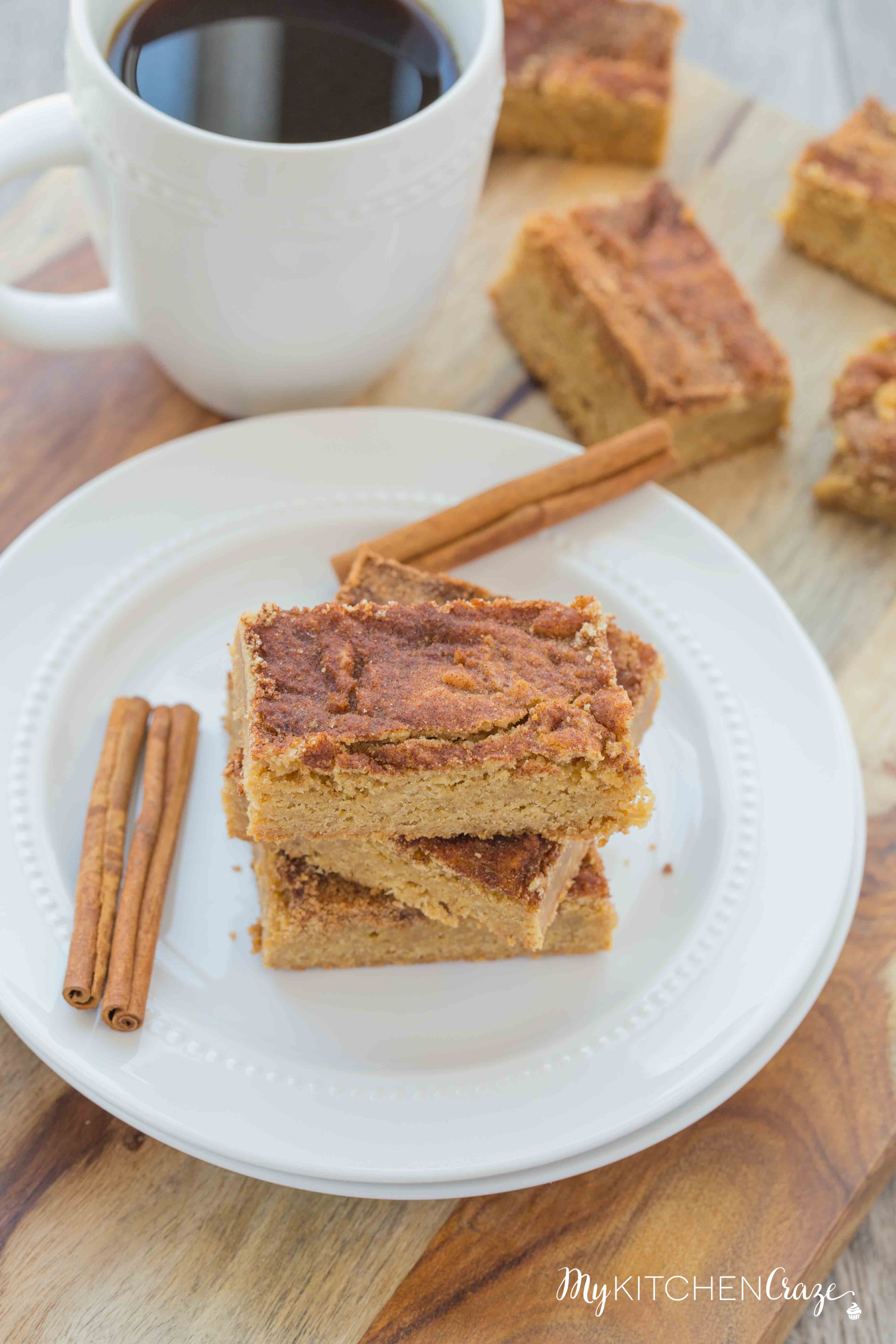 Cinnamon Brown Sugar Bars
Author:
Prep time:
Cook time:
Total time:
Serves: 12-14 bars
Ingredients
1 cup butter, softened
2 cups brown sugar
2 eggs
1 tablespoon vanilla extract
2 teaspoon baking powder
1/2 teaspoon salt
1 teaspoon cinnamon
1/4 teaspoon nutmeg
2 2/3 cup all-purpose flour
[b]Cinnamon Sugar Topping:[/b]
2 tablespoon sugar
2 teaspoon cinnamon
Instructions
Pre-heat oven to 350 degrees F. Spray a 9×13 baking dish with non-stick cooking spray; set aside.
Using a stand mixer or hand mixer, cream together butter and brown sugar until light and fluffy, about 5 minutes. Add eggs one at a time, making sure to incorporate each one.
Add vanilla and beat until smooth.
Add baking powder, salt, cinnamon, nutmeg and flour to a medium bowl; whisk to combine. Add the flour mixture to the mixer and stir until just combined.
Pour batter into baking dish and spread evenly with a spatula.
In a small bowl mix cinnamon and sugar. Sprinkle evenly over the batter.
Bake for 25-35 minutes or until bars are set in the middle and a toothpick inserted in the middle comes out clean. Cool completely until cutting into bars.
Eat by themselves or with a dollop of vanilla ice cream. Enjoy!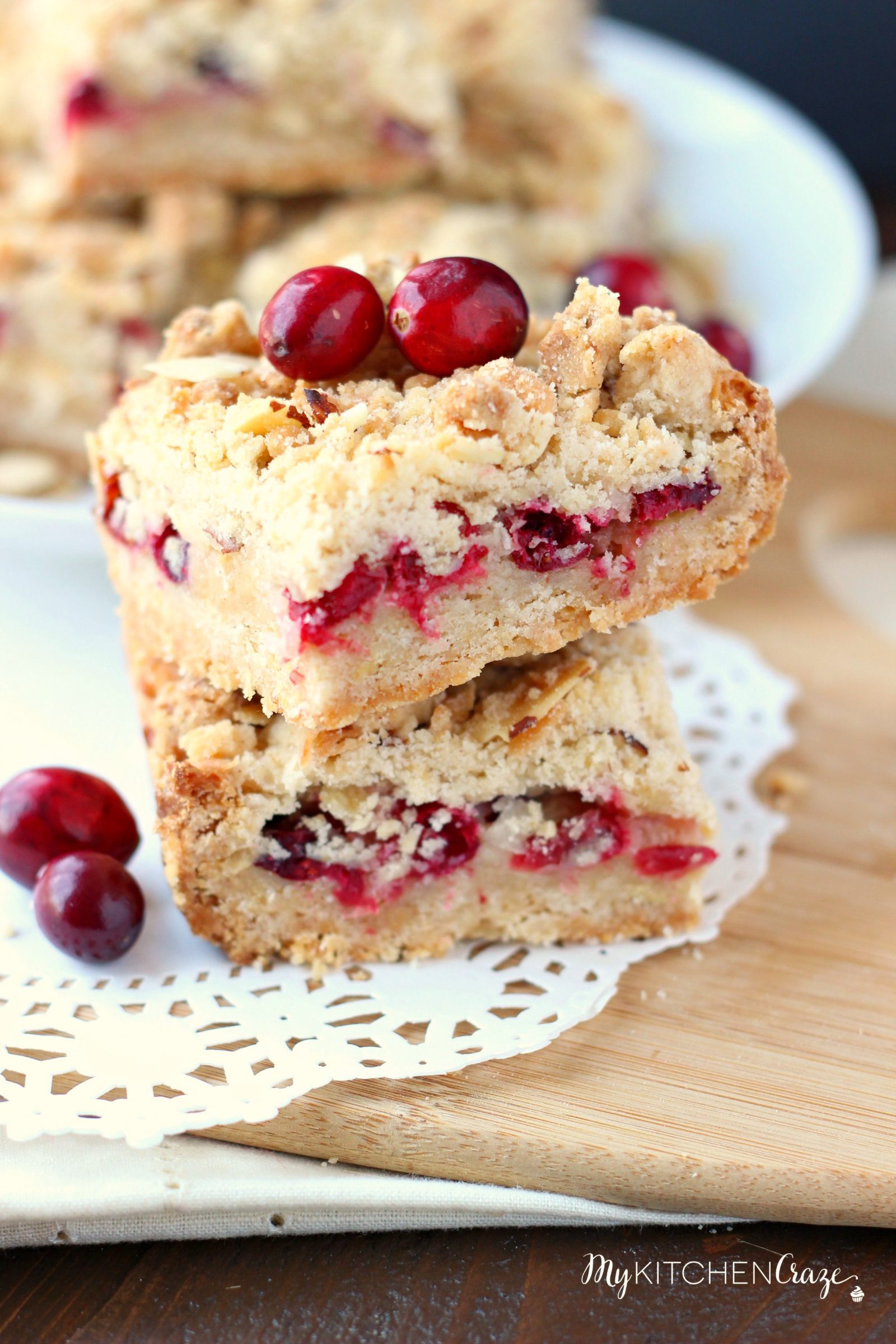 Cranberry Magic Bars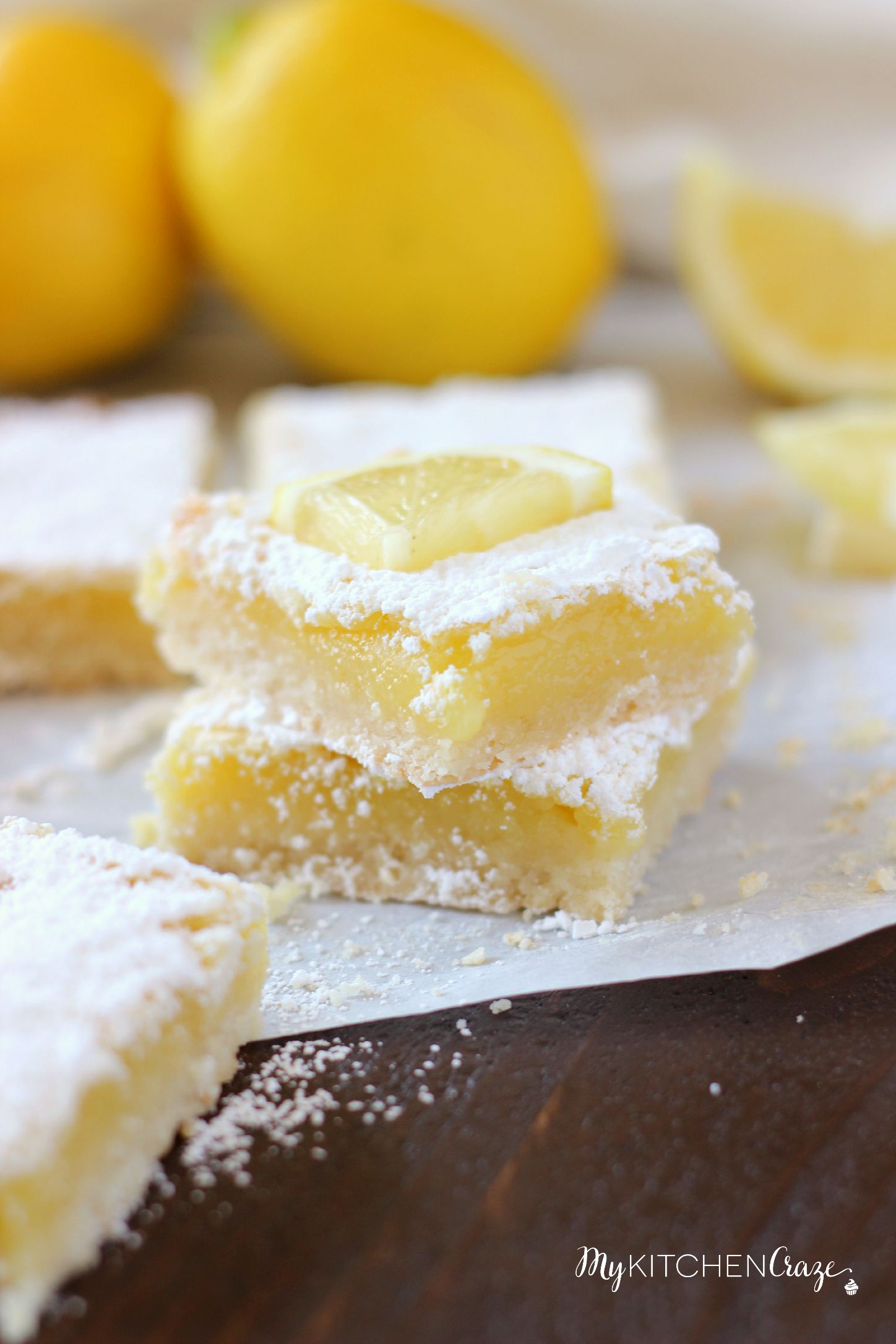 Lemon Bars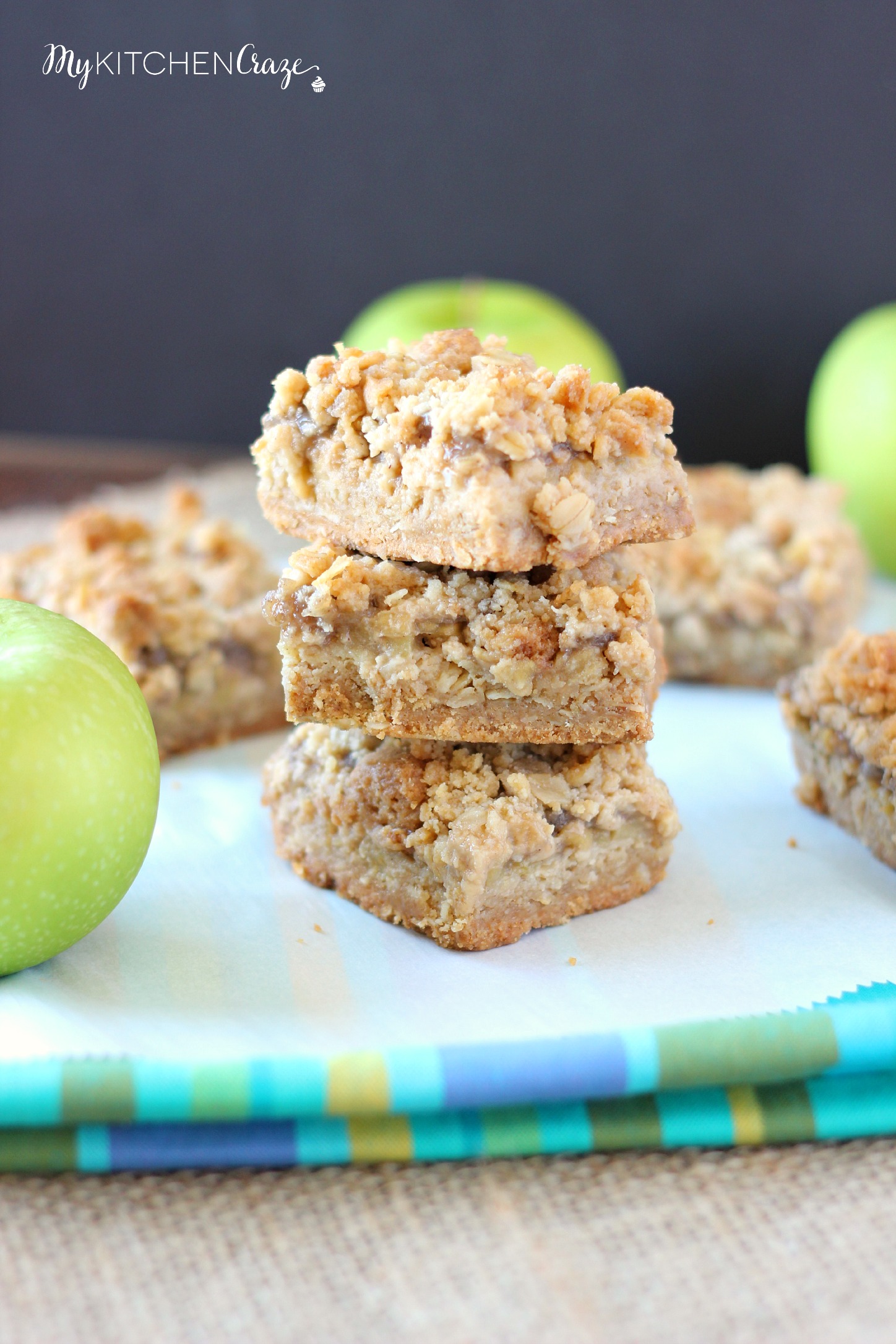 Caramel Apple Crumb Bars 
More Bar Recipes:
Chocolate Rolo Bars by Bakerita
Samoa Shortbread Bars by The Recipe Rebel
Vanilla Sugar Cookie Bars by Pumpkin 'N Spice