Almond Cupcakes with Toasted Coconut Buttercream
Today I'm bringing you some light, moist and delicious Almond Cupcakes with Toasted Coconut Buttercream. These would be perfect for Easter or a birthday. Really anytime is great for these cupcakes.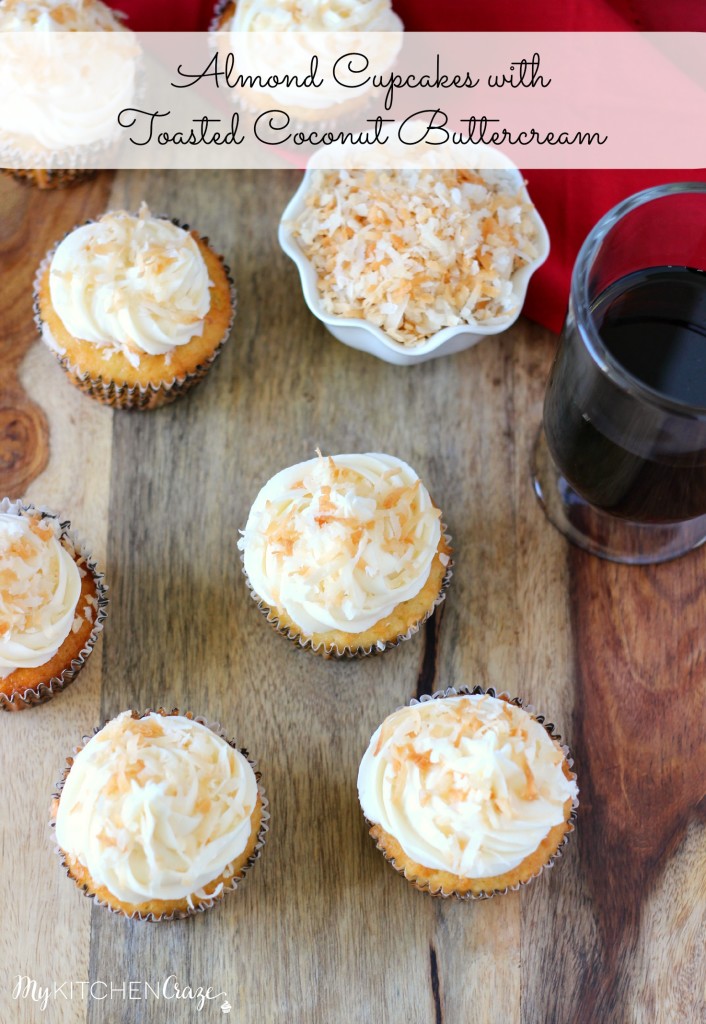 A few weeks ago I got some fun baking toys for cupcakes and I wanted to play and experiment with them. Because I'm horrible at deciding what type of cupcake to make, I asked my hubby what type of cupcake he'd want to eat.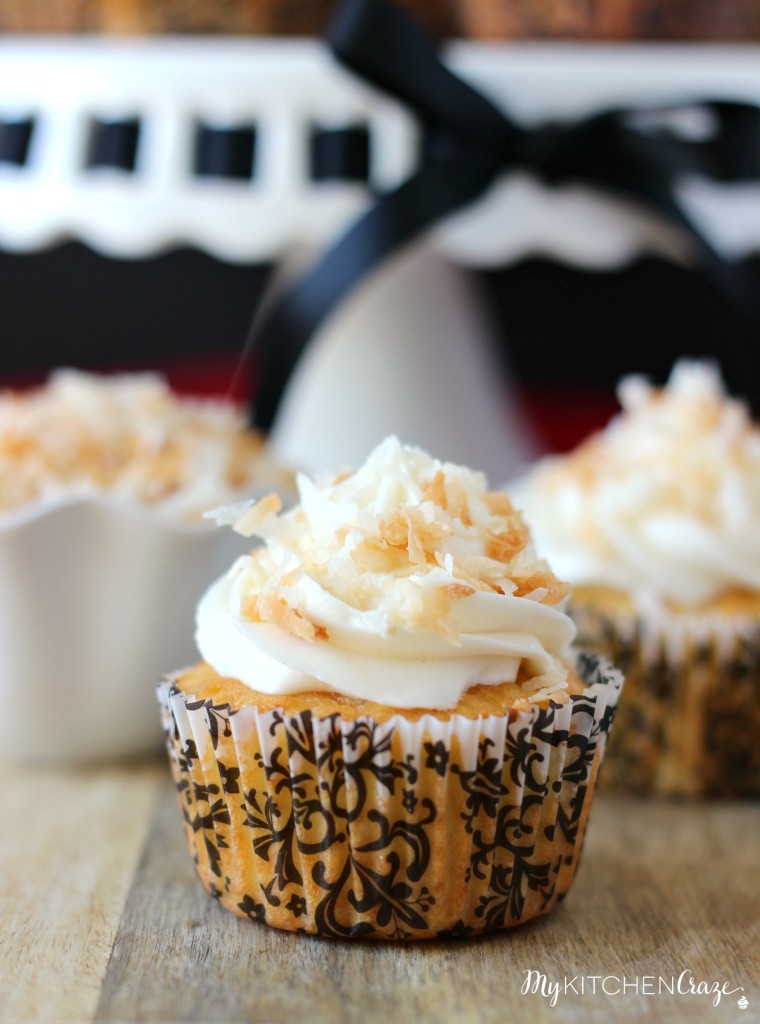 His response was chocolate with vanilla buttercream or vanilla with chocolate buttercream. Really?!? I can make anything and he chooses the simplest cupcakes. So, I took it into my own hands and started experimenting. I knew that I wanted to make something light and not to rich. I was in a light spring-y mood. I thought a yellow cake with a hint of almond extract would taste amazing.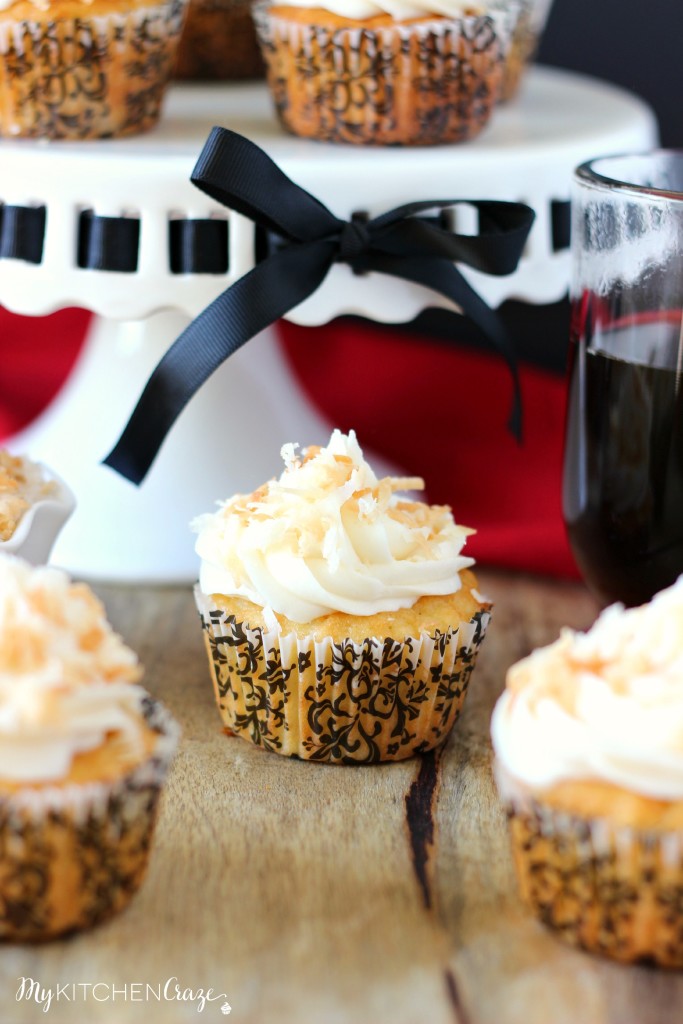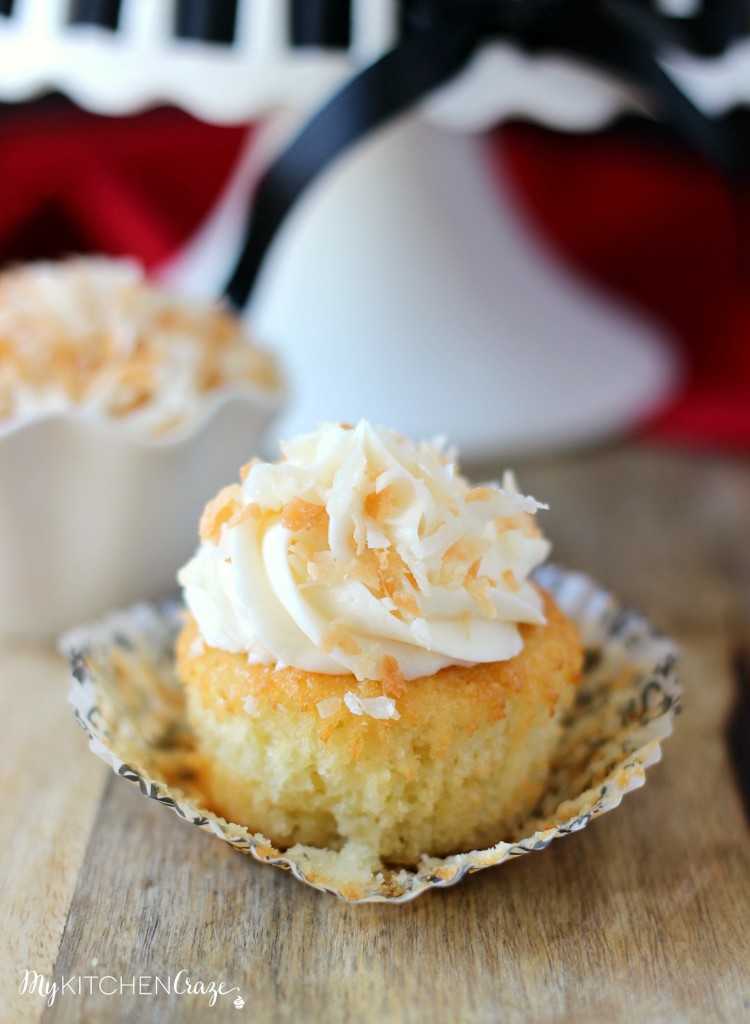 Now for the buttercream frosting, I needed to make something that complimented the almond flavor, but wasn't overly sweet.
I have this weird habit with overly sweet stuff. If it's to sweet then I can't have it with my coffee. If you didn't know I am obsessed with coffee and overly sweet dessert or foods makes my coffee taste off. Then I have to fill it will gallons of sugar and that's not good for my waist line. With that being said I wanted these cupcake to be light and moist with a creamy, simple and smooth buttercream.
Let me tell you that this cupcake fills the bill. These Almond Cupcakes with Toasted Coconut Buttercream would be the perfect dessert for any BBQ and/or a Sunday picnic, but if I'm being honest, I ate them while watching a movie, driving the kids to school and right before I went to bed. Don't judge me, please. That was the last cupcake and I wasn't going to share. Don't tell the kids.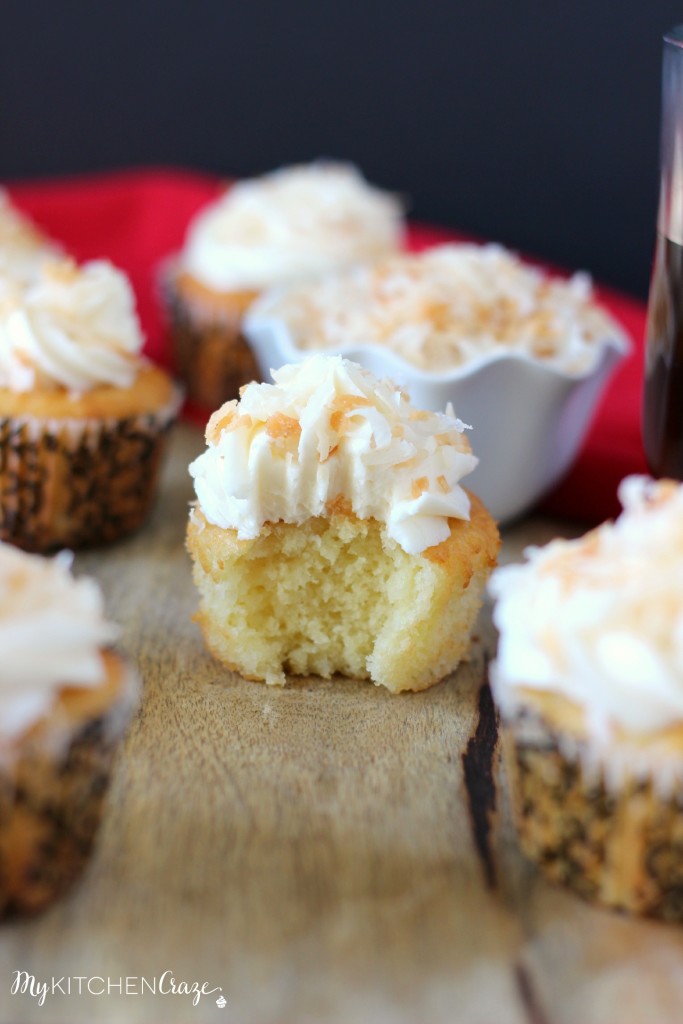 Have you ever toasted coconut before? If not, then its super simple! Here's how to do it:
**Just take some sweetened coconut, toss it on a baking sheet and bake at 350 degrees for 7-10 minutes. Make sure to stir and shake the baking sheet during the cooking process at least twice. This will prevent any coconut from burning. Let cool for 10-20 minutes before using**