A quick and easier way to have lasagna that still gives you that delicious flavor!
Be sure to follow me on Facebook to stay up to date!
Are you a pasta lover like me, but always trying to come up with new ideas. I've seen these lasagna rolls around Pinterest and though what a great idea! Your own individual lasagna. How cool is that? I had to make it and make it immediately. I remember when I was younger I would throw one of those freezer lasagna's in the oven and I thought I was the coolest kid in town cause I just made a lasagna. Haha. I know I was a horrible cook back in the day. Once I realized how easy lasagna was to make I kicked myself in the butt for always going to the frozen, pre-made lasagna.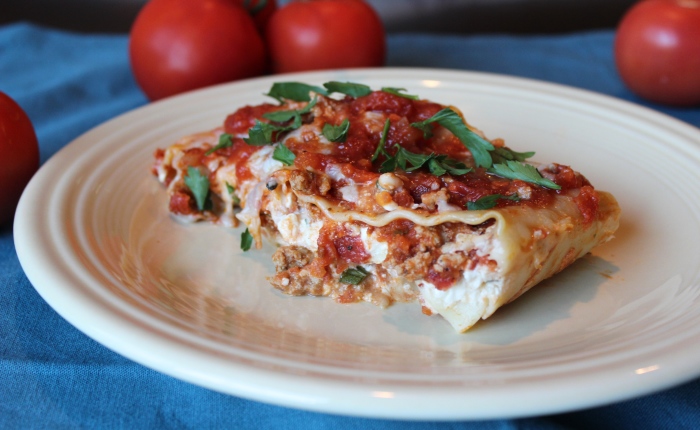 As you all know, one of the reasons I wanted to start a food blog was because I was diagnosed with Ulcerative Colitis back in 2010 (I think, opps). I noticed right away that when I ate home cooked foods my stomach bothered me a lot less. Then I thought what if I can help not only people with UC but every one else to cook good hearty foods. I feel like back in the 80's (maybe earlier, but I wasn't around then) home-made foods became a thing of the past. It was all about quick, easy no prep meals. Processed and pre-made foods become all we ate. For the first part of my marriage that is all we ate, literally. No joking here! It was either fast food or boxed meals that all I added was the meat.
Well I want to make that a thing of the past. I know that I can't change the world but maybe I can help some people in my little space of the internet. What better way to start with lasagna. Every one thinks that you have to be a chef or have professional training to make lasagna. When in reality it is one of the easiest foods I've ever made. Making breads are way harder people. I promise. Give this a try, you'll be AWWed!!!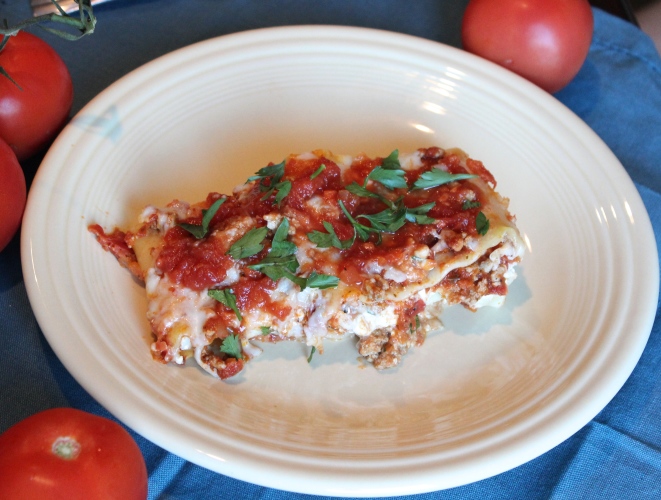 Lasagna Rolls
Ingredients
12 lasagna noodles
1 lb turkey meat
½ medium onion, chopped
3 cloves garlic, minced
1 (26 oz) jar of spaghetti sauce
24 oz ricotta cheese
2 cups mozzarella cheese, grated
¼ cup Parmesan cheese, grated
1 egg
2 tablespoon italian parsley, chopped
Instructions
Pre-heat oven to 350 degrees. Spray a 9x13 baking dish with cooking spray; set aside.
Make lasagna noodles according to package. Drain and set aside.
In a large skillet, add onion and turkey meat. Brown meat until no longer pink. Add garlic and sauté for about 30 seconds more. Drain excess fat and return to pot. Pour spaghetti sauce over meat and mix. Let warm up for about 5 minutes.
In a medium bowl, add ricotta cheese, half of the mozzarella, parmesan cheese, egg, 1 tablespoon parsley and mix together. Set aside.
Spread 1 cup of sauce mixture on the bottom of prepared pan. Lay one noodle down and place 2-3 tablespoon of cheese mixture on noodle. Then top with sauce/meat mixture. Roll up and place seam side down in pan. Continue with remaining noodles.
Top noodles with remaining sauce/meat mixture and mozzarella cheese.
Bake for 25 minutes or until cheese is bubbly. Sprinkle with remaining tablespoon of parsley and enjoy!
Cyndi